When & Where
Friday, May 11, 2018
IMI/BAC Training Center
3281 US Route 206
Bordentown, NJ 08505
Friday, May 18, 2018
IMI/BAC Training Center
14 Plog Road
Fairfield, NJ 07004
Agenda
8:30 AM Registration, Welcome, & Continental Breakfast
9:00 AM WR Meadows Presents: Codes and Standards: Air Barrier Details
10:00 AM Break
10:15 AM York Flashings Presents: Through-Wall Flashing Compatibility Sustainability and Performance
11:15 AM Break
11:30 AM Lunch Seminar – WR Meadows Presents: Air Barrier Detailing
12:30 PM Hands on demonstration
1:30 PM Closing
Registration
While the seminar is free, registration is required (on the right).
Please reserve your spot, capacity is limited to 50. This event is expected to fill up fast!
Program
Air Barriers & Flashing Systems
The building enclosure is the line between the controlled (interior) and uncontrolled (exterior) environment. From the support wall to the exterior of the veneer, a well thought out system can have a dramatic effect on performance and resiliency. These options should consider compatibility between materials and constructability. This program will help to develop a better understanding of two elements that help complete the masonry cavity wall system, flashing and air barriers.

Familiarize yourself with the codes and standards that govern how we design, detail, and install assemblies in the building envelope such as the IECC, ASHRAE 90.1, and the IgCC. Also learn how high performance envelopes can exceed code; including detailing techniques for making buildings even better.

Understand advanced practices on how to deal with tricky air barrier details in areas like windows, doors, ties, and other penetrations. Review options for neatly sealing buildings against air leakage.

Recognize various types of flashing and their effects on sustainability – while understanding the performance characteristics of each. Learn how to better specify through-wall flashings and avoid compatibility issues.

Gain a better understanding of how a masonry cavity wall system is installed through hands on demonstrations of air barrier and flashing materials on a representative masonry backup wall.
Who



Architects, Owners, Specifiers, Designers, CM/GC, BAC Signatory Contractors, BAC Members
Thank You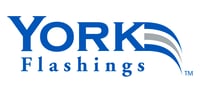 For more information contact Dan Siteman at 609-287-8411 or dsiteman@imiweb.org
---
CONTINUING EDUCATION

This program meets AIA/CES criteria for 4 LU/HSW learning units, which will be reported directly to AIA.