The International Masonry Institute's (IMI) 2017 Ceramic Tile Seminar series offered professional development on the latest standards and practices in ceramic tile to designers and International Union of Bricklayers and Allied Craftworkers (BAC) signatory contractors in 9 cities across the U.S.
Topics covered included:
The newly-passed ANSI standards on Gauged Porcelain Tile (GPT) Panels
Standards for floor flatness and lippage
New developments in setting materials and grouts
Qualified labor language in architectural specifications, and more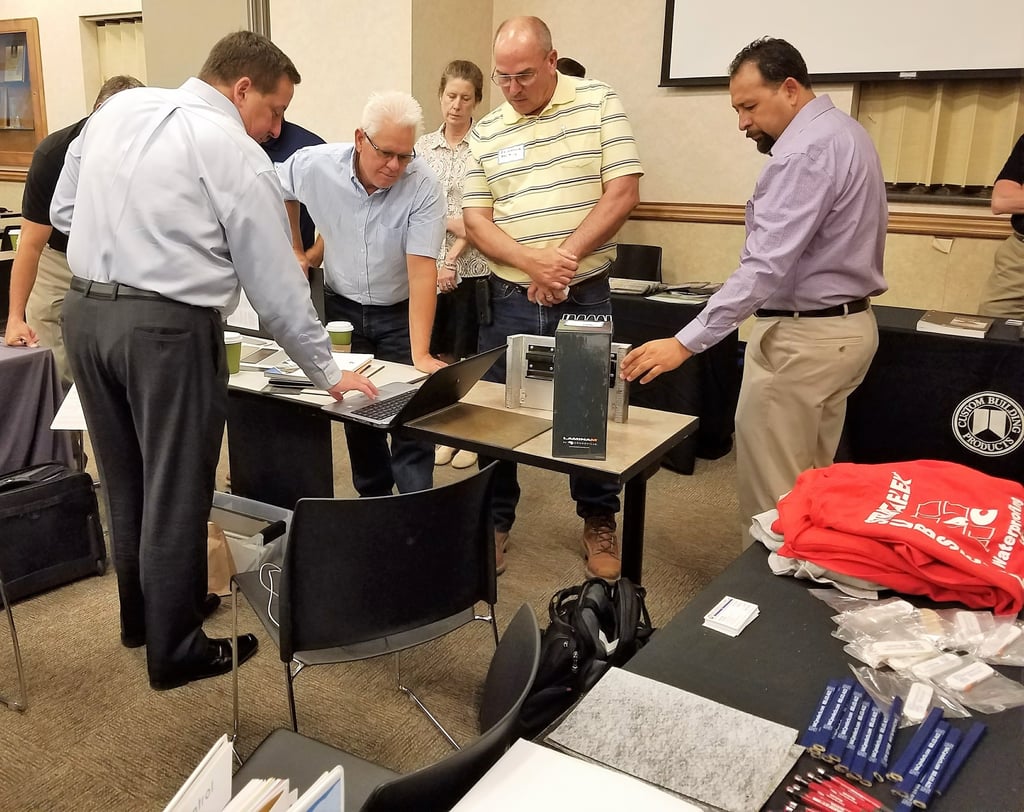 Architects review product information with an exhibitor at IMI's Ceramic Tile Seminar in Kansas City, Missouri for an upcoming project.
Scott Conwell, FAIA, CDT, LEED AP BD+C, IMI Illinois Director and program organizer, said, "Materials, technology, and standards are rapidly changing in the tile industry, so it's critical that we communicate these new developments to the national design community. We also want to deliver the message that BAC signatory tile contractors and installers are continuously refining their education and skills through the training and certification programs offered by IMI and International Masonry Training and Education Foundation (IMTEF). They are well qualified to install to the latest standards and requirements."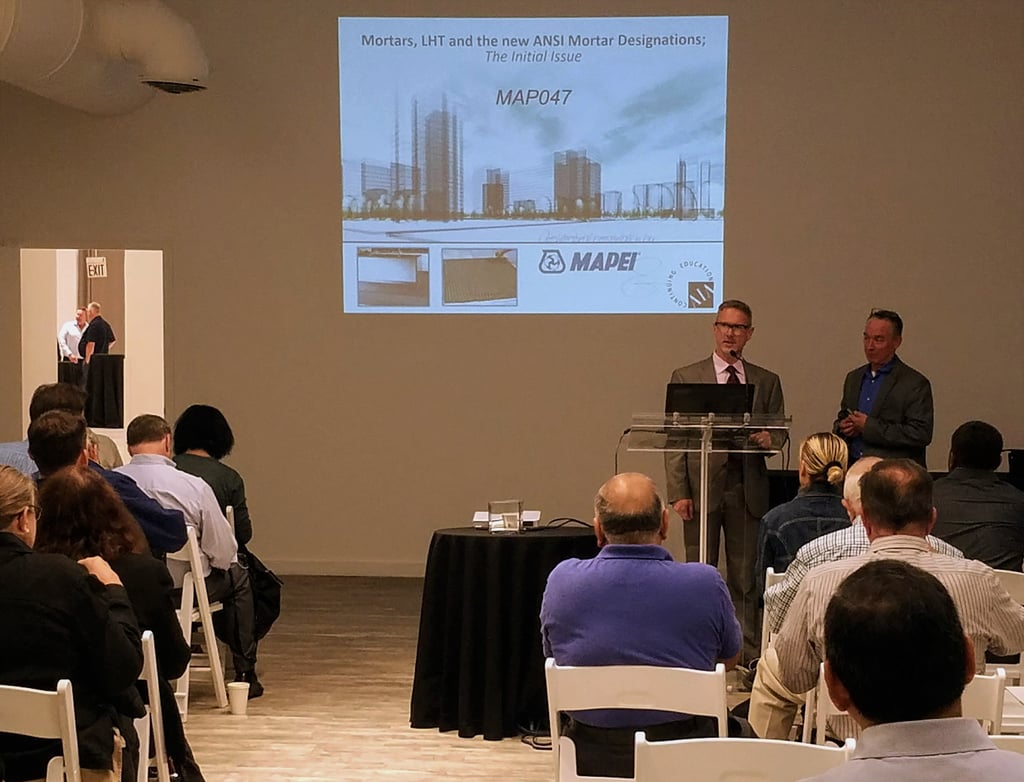 Scott Conwell, FAIA, CDT, LEED AP BD+C, addresses seminar attendees in New York City.
Read "Educating Designers: IMI and Industry Partnets Wrap up National Ceramic Tile Education Series" from the National Tile Contractors Association (NTCA) TileLetter magazine, for more on the series.