Gauged Porcelain Tile: The Birth of a Product Category - 1 LU/HSW
Tuesday, January 19, 2021 | 12:00 - 1:00 p.m. Eastern Standard Time
Presented by: IMI
Gauged porcelain tile (GPT) panels are redefining the ceramic tile industry. Known for their large facial dimensions (up to 6 feet by 12 feet) and their thin profile (as thin as 3.5 mm), GPT panels are ideal for contemporary designs that require minimal grout joints, as well as retrofits over existing finishes where its thin profile precludes the need for expensive demolition. With seemingly endless design opportunities, it is important to also consider the material's limitations.
Learn about the process of developing 2 new ANSI standards that define the product characteristics and installation requirements for GPT. The standards were published for the first time in 2017 after nearly 2 years in development and have now found their way into the specifications of top architects across the United States. You'll also have the opportunity to explore beautiful GPT projects to get inspiration for your upcoming work.
Learning Objectives:
Understand and appreciate the process of developing the new ANSI standards for Gauged Porcelain Tiles (GPT) and GPT panels (ANSI A137.3), and the interior installation of these materials by the thin-bed method bonded with modified dry-set cement mortar or improved modified dry-set cement mortar (ANSI A108.19).

Become familiar with GPT's manufacturing technologies, physical properties, typical applications, and how to specify this material.

Identify installation requirements for optimal performance, including substrate requirements, mortar application, coverage, and embedment, and how these requirements differ from those for the installation of traditional large format tile.

Learn from project case studies using GPT in innovative applications.
About the Speaker
Scott Conwell, FAIA, CDT, LEED AP BD+C
Director of Industry Development and Technical Services, IMI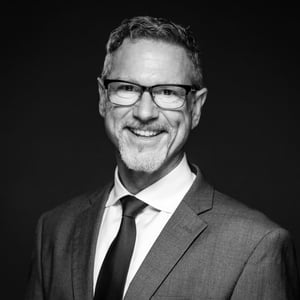 At his AIA Fellowship investiture, the American Institute of Architects stated, "Through education and service, Scott Conwell has equipped thousands of architects with knowledge and tools to design high performing buildings in brick, tile, and stone; His work has significantly elevated the quality in masonry buildings nationwide." In his 20 years with IMI, Scott has developed three areas of specialty: delivering meaningful architectural education in which design theory and constructability converge; contributing to the development of tile standards and best practices through his work on the Tile Council of North America (TCNA) Handbook committee, the BAC Tile/Marble/Terrazzo Craft Committee, and the ANSI A108 Accredited Standards Committee; and leading IMI's team on the Masonry Detailing Series, an online collection of masonry details and technical information which set the industry standard for masonry architectural details. Scott frequently contributes articles to technical journals, he is a regular presenter at design and construction industry conferences, and he is a frequent lecturer at architectural and construction management schools. Scott is a graduate of Illinois Institute of Technology in Chicago, and a registered architect in Illinois.