Adhered Masonry Veneer Systems - 1 LU/HSW
Tuesday, March 31, 2020 12:00 - 1:00 p.m. EST
Review code minimums and best practice design as well as detailing and installation options for adhered masonry veneer systems. We'll explore the sometimes confusing and conflicting codes requirements, along with industry standards and manufacturer recommendations. Topics include: material options, substrates, water-resistive barriers, moisture/air/vapor management, energy control, continuous insulation options, movement joints, specifications, job site troubleshooting, and other related design and construction items.
Learning Objectives:
Identify elements and details that are a part of adhered veneers

Learn code requirements and industry standards

Discover different ways to design and detail adhered masonry veneers

Review proper installation methods.
About the Speaker
Craig Horton
Director of Industry Development and Technical Services, IMI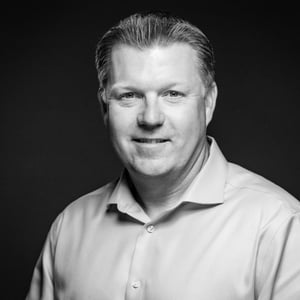 Craig has over 20 years of experience in the construction industry, specializing in the trowel trades and working in technical sales, sales management, and on national specifications for one of the world's largest manufacturers of construction and masonry products.

A graduate of the University of California, Davis, Craig holds a B.S. degree in Environmental and Resource Science and a master's certificate in Construction Management. Craig sits on the board of the Western States Structural Masonry Coalition and is actively involved with CSI, AIA, the Architectural Foundation of San Francisco, and the ACE mentor program of California.