Ceramic Tile's Role in Reducing Carbon and Building Green -1 LU/HSW
Tuesday, April 11, 2023 | 12-1 p.m. Eastern Time
Ceramic tile is widely known as a sustainable and healthy material, but based on what criteria? Join us as we discuss how the North American ceramic tile industry measures embodied carbon from cradle to grave and reports its impact via industry-wide Environmental Product Declarations (EPDs) and the product category rules supporting them. This process creates greater transparency than other floor finishes. We'll also look at how the environmental impact of tile, setting materials, and grout are measured against objective criteria in the Green Squared® sustainability standard, and the new Material Ingredient Guide published by Tile Council of North America (TCNA). Walk away better able to quantify tile's contribution to reducing the carbon footprint of the built environment, drawing on   resource material from ANSI, UL, AIA, the Carbon Leadership Forum, the Healthy Building Network, and other organizations.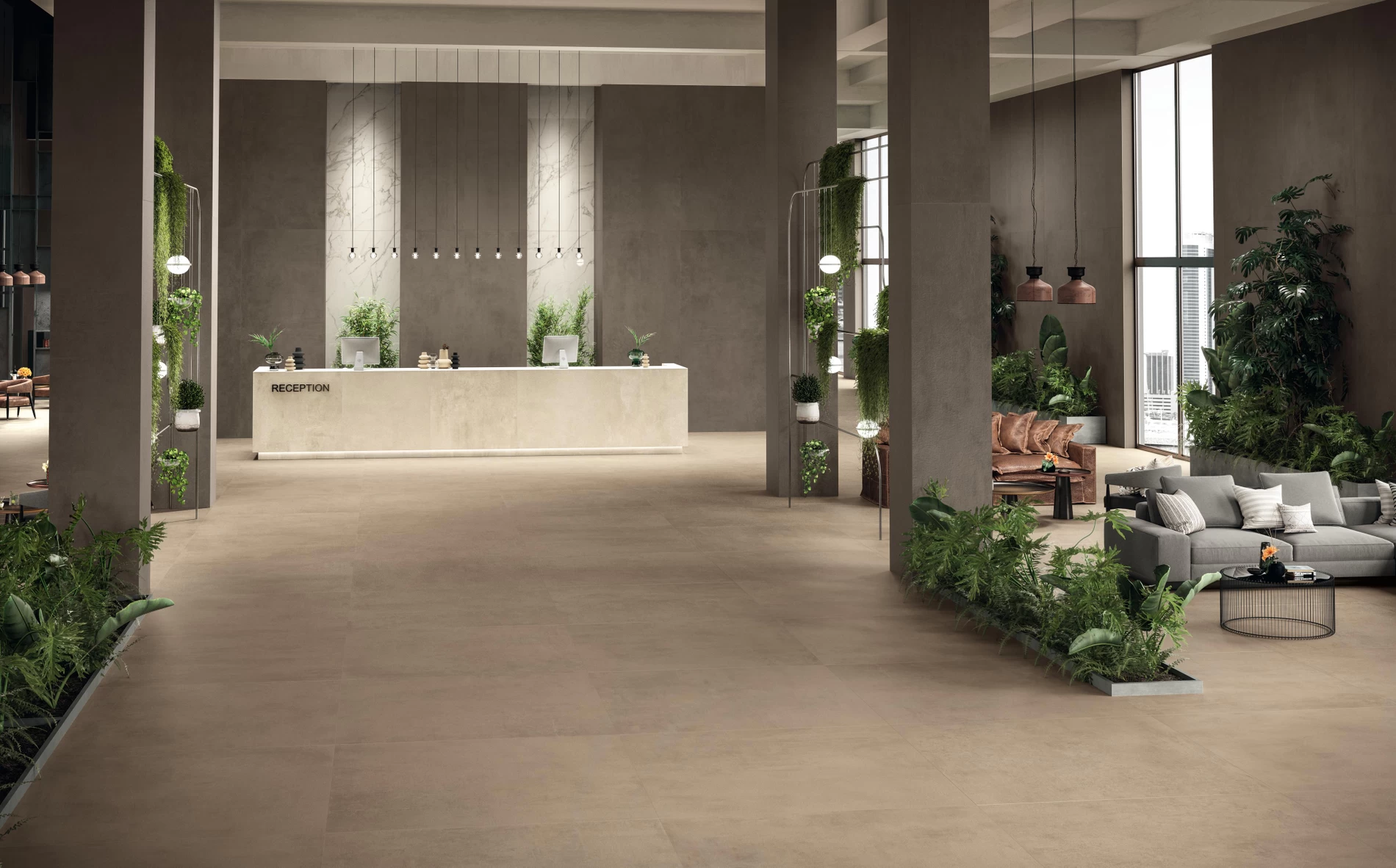 Image by Atlas Concorde
Identify the role of embodied carbon in building materials, how it's measured, and strategies to reduce carbon emissions by optimizing selection of building materials based on environmental product declarations (EPDs).

Discuss the difference between "cradle-to-gate" and "cradle-to-grave" life cycle analyses (LCAs), including product category rules (PCR) for reporting impacts of flooring materials across a building's life.

Explain the concepts in ANSI 138.1 Green Squared ® sustainability standard and the Tile Council of North America (TCNA) Material Ingredient Guide and how these tools contribute to the transparency of reporting the environmental impact of ceramic tile.

Compare tile to other floor finishes in the context of LCA reporting, embodied carbon, material ingredients, and other health-related criteria.
About the Speaker
Scott Conwell, FAIA, FCSI, CDT, LEED AP

Director of Industry Development and Technical Services, IMI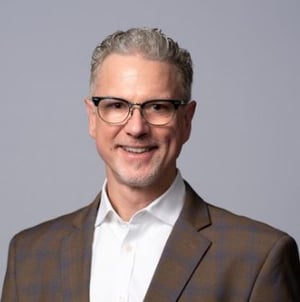 For the past 3 decades, Scott has dedicated his career to educating design professionals on best design and construction practices in masonry, stone, tile, and terrazzo. He has presented over 1000 AIA-registered seminars in the U.S. and abroad. Scott has written dozens of technical articles for trade journals like Construction Specifier, Licensed Architect, BAC Journal, and 093000 Contractor, where he has a quarterly column. In recognition of his educational contributions to the national design community, Scott was made a Fellow of the American Institute of Architects (FAIA) in 2015, and a Fellow of the Construction Specifications Institute (FCSI) in 2018.
Scott leads IMI's tile, marble, and terrazzo industry development program. He sits on the Tile Council of North America (TCNA) Handbook committee, the ANSI committee for tile standards, and is a founding member and advisor to the Advanced Certifications for Tile Installers (ACT) committee. He has organized IMI's national series of multi-city tile, marble, and terrazzo educational conferences and workshops with the participation of top material suppliers and other tile industry organizations, helping designers navigate the changing world of tile standards and installation practices. In recognition of his work, in 2021, Scott was bestowed the Carl V. Cesery Award for Service to the Ceramic Tile Industry by the Tile Contractors' Association of America (TCAA).
Scott also leads IMI's team on the Masonry Detailing Series (MDS), an online collection of construction details and technical information, which sets the industry standard for architectural details on masonry, tile, stone, and terrazzo. These details have been incorporated into the curriculum of many architecture, engineering, and construction management schools, and are used in the International Masonry Training and Education Foundation's curriculum for BAC craftworkers. The MDS details have been featured by the likes of SketchUp and Architizer, and have been used by countless professional architecture and engineering firms, attesting to the value and reach of IMI's technical content.
With nearly 17,000 followers on LinkedIn, 1 million post engagements per year, and new posts every week, Scott is an influencer among design and construction professionals on social media.