Restoring Existing and Historic Tile and Terrazzo - 1 LU/HSW
Tuesday, April 14, 2020 12:00 - 1:00 p.m. Eastern Daylight Time
Ceramic tile and cementitious terrazzo have served both decorative and functional purposes for centuries. These popular floor and wall finishes are not only aesthetic, but durable, resilient, easy to clean, and resistant to mold, bacteria, and chemicals. Learn about the manufacture, installation, performance, deterioration, and restoration and repair methods of these materials. Since floor and wall materials typically experience the most wear in a building, maintenance and repair can be different from traditional methods, therefore the emphasis of the discussion will be on long-lasting repair methodologies. Discussion of newer tile setting and finishing methods as well as the evolution of terrazzo material and current industry standards for installation will also be covered.
Learning Objectives:
Summarize historical methods of tile and terrazzo setting and finishing and how the materials and installation methods have changed over time.

Identify the ways in which these masonry materials are durable, resilient, easy to clean and mold, bacteria and chemical resistant.

Investigate how these surfaces can be renewed for a second life cycle and how to meet industry guidelines and standards.

Explain and compare durable and long-lasting repair methodologies of these materials.
About the Speaker
Casey Weisdock
Director of Industry Development and Technical Services, IMI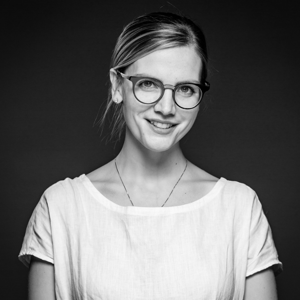 Casey is an architectural conservator by training, with a Master of Science in architectural conservation from the University of Pennsylvania.
With experience in both design and contracting capacities, her professional career has focused on the preservation of historic structures through research of traditional materials/methods and development of contemporary restoration techniques. At IMI, Casey implements IMI initiatives that engage the design and construction community on masonry topics. In her role, she helps develop technical literature and standards for professionals in the field. Casey also assists with creating curriculum for masonry craftworkers focused on both new construction and restoration. In addition to her work with IMI and IMTEF, Casey sits on the board of the Association for Preservation Technology– Delaware Valley Chapter (APT-DVC).