Building Enclosure Commissioning: Improving Performance and Managing Risk - 1 LU/HSW
Tuesday, April 20, 2021 | 12:00 - 1:00 p.m. Eastern Daylight Time
Presented by: Wiss, Janney, Elstner Associates
AIA credits and certificates for this webinar will be issued by the presenting vendor.
Building enclosure systems are more complex than ever. As building codes, high-performance standards, and certificates become more stringent, there is little room for error. Technical expertise and quality oversight is increasingly critical to providing enclosures that function as owners, designers, and builders intend. Building Enclosure Commissioning (BECx) can be implemented to ensure or improve performance and manage risk. BECx can add value, save energy, and mitigate long-term performance issues related to the building enclosure and associated systems reliant upon its successful performance to function.

Join WJE BECx experts Fiona Aldous and Elizabeth Cassin to learn about the BECx process and related benefits, tasks included in the process, critical items that should be considered during those tasks, responsibilities of project team members, key BECx documents, and recommendations for how to successfully implement the BECx process based upon their collective experiences.
Understand the goals and processes of BECx.

Identify requirements for a successful BECx process.

Recognize how BECx can improve performance and mitigate risk.

Recognize key documents in the BECx process.
About the Speakers
Elizabeth Cassin
Associate Principal and Unit Manager, Wiss, Janney, Elstner Associates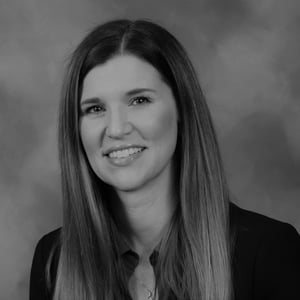 Elizabeth Cassin has extensive experience with building enclosure commissioning and peer review services, condensation investigation, hygrothermal analyses of various facade systems, investigation and repair design of distressed conditions in building facades, and historic preservation. Her specific expertise includes the evaluation of building enclosures with respect to their control of and response to environmental loads, including the performance of curtain wall and window systems, sloped glazing and skylights, cladding systems, air barriers, and insulation. Ms. Cassin has also performed investigations and condition surveys on numerous building types for a variety of building enclosure systems. Such investigations oftentimes result in the development of repair designs to remediate distressed or defective building enclosures.
Fiona Aldous
Principal, Wiss, Janney, Elstner Associates
Fiona Aldous is involved with commissioning and the design peer review of building enclosures, commencing with the schematic design phase and extending through completed construction with on-site observation and quality control. Her experience includes retro-commissioning and forensic investigations of existing buildings, and the design, detailing, and installation of various high-performance enclosures for new buildings. She actively serves on ASHRAE technical committees, is the convenor for the International Standard Organization's document ISO 21105 Performance of buildings. She assists with the building enclosure thermal performance verification and commissioning, part 1: General requirements, and was a prime author of the Building Enclosure Commissioning (BECx) industry's founding document, NIBS/ASHRAE Guideline 3 - The BECx Process. In addition to practice, Fiona teaches BECx on behalf of numerous established organizations' commissioning programs, including topics on designing and constructing a successful building enclosure. She is one of the founding members of the Building Enclosure Commissioning Collaborative. Fiona is an Accredited Building Enclosure Commissioning Process Provider (BECxP) and Accredited Commissioning Authority + Building Enclosure (CxA+BE).