Adaptive Reuse as a Mechanism to Achieve Net Zero Carbon - 1 LU/HSW
Tuesday, April 25, 2023 | 12-1 p.m. Eastern Time

Presented by: Urban Land Institute & VORNADO REALTY TRUST
With the rapidly increasing interest in ESG, many real estate companies are developing decarbonization and net zero strategies for the first time. Adaptive reuse of existing assets is a development option that can offer embodied carbon reductions and reduce overall project costs. Adaptive reuse takes a stranded asset and renovates it for new purposes. In today's remote work market, one increasingly common example is the conversion of office buildings to multifamily housing. Join IMI and the Urban Land Institute (ULI) to explore adaptive reuse as an effective strategy to reduce carbon emissions, cost, and construction and demolition waste. Learn adaptive reuse strategies and concepts and see success stories from a real estate adaptive reuse developer. You'll have the chance to hear from leaders in adaptive reuse strategies to get inspiration on how to achieve net zero on your projects.
learning Objectives:
Identify the elements of a real estate firm's net zero strategy.

Explain the elements of adaptive reuse projects.

Describe the business case for adaptive reuse as part of a decarbonization and net zero strategy.

Compare lessons from case studies of leading real estate developers to their own projects.
About the Speaker
KARA SHUSTER KOKERNaK
Senior Director, Center for Sustainability, the Urban Land Institute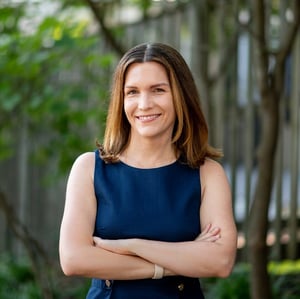 Kara Kokernak has 16 years' experience in sustainability market across non-profit, utility, and private organizations. She leads Decarbonization and Net Zero thought leadership at ULI, specifically focusing on Net Zero Mission Priority "journey to zero" and convenings/campaigns around the real estate value chain for tenants, utilities, and embodied carbon. Kara has managed utility energy efficiency contracts and new construction, existing building, and campus green building projects as well as commercial real estate ESG program strategy and implementation. Kara is also an adjunct professor at American University in the Environmental Studies program where she teaches courses in energy, pollution, and the environment. The dichotomy between Kara's experience in both lab science and applied science offers the ability to understand the background of current sustainability issues while also providing skills to manage and administer solutions and implementation of ideas. Her professional goal is to help the built environment adapt to impending climate change and pave the way toward achieving and surpassing net zero goals.
Lauren Brust Moss
Senior Vice President, Chief Sustainability Officer, Vornado Realty Trust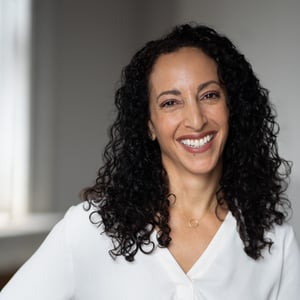 Ms. Moss oversees Vornado Realty Trust's industry-leading sustainability programs, including initiatives focused on energy efficiency, green cleaning, waste diversion, technology and infrastructure, and healthy environments.
Ms. Moss has over 20 years of experience managing sustainability, energy, and capital improvements for large-scale buildings and portfolios. She is recognized as an industry thought leader and advocate on green policy, regulation, and compliance. Prior to joining Vornado, Ms. Moss was Senior Vice President at Adai, the administrator of the Fitwel certification program, and previously worked in the sustainability practices at engineering firms NORESCO and Steven Winter Associates.
Ms. Moss is the Executive Vice President of the New York Energy Consumers Council. She earned an undergraduate degree from Columbia University and a master's degree in Urban Planning from New York University.
Shanta Tucker, PE, LEED AP BD+c, ASHRAE BEMP, FITWEL AMBASSADOR
Director, Atelier Ten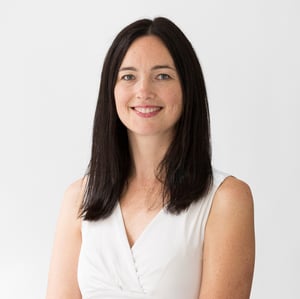 As a director at Atelier Ten Shanta is recognized for her leadership in building performance simulation and sustainability consulting on local and international projects. With over 20 years of experience, she has consulted on net zero, carbon neutral and LEED Platinum certified buildings. Shanta has experience with the engineering and design of HVAC systems, as well as modeling and analysis techniques for optimizing energy efficiency of high-performance building envelopes, mechanical systems, and electrical systems.

Shanta has worked on a variety of commercial, multi-use, university, and institutional buildings that are known for their efficient energy performance. Notable projects include the LEED Platinum and Zero Carbon Kroon Hall at Yale University, the LEED Gold Targeted Moynihan Train Hall in New York City, the LEED-Platinum Tour Carpe Diem in Paris, and the LEED Platinum Sao Paulo Corporate Towers in Brazil.

Shanta is a registered Professional Engineer in the State of California and New York, a LEED-Accredited Professional, an ASH RAE certified Building Energy Modeling Professional (BEMP), and a past member of the ASH RAE Building EQ Committee, Certification Committee and ASH RAE Publication and Education Council. She has studied at the Center for Energy Studies at the Ecole des Mines in Paris and holds a BS in Architectural Engineering from the University
of Colorado. In addition, she has taught environmental systems courses for the undergraduate program at Pratt lnstitute's Architecture School, a graduate environmental studio at the Yale School of Architecture, an environmental technology course at Parsons School of Design, and Columbia's Graduate School of Architecture.