Technology is Changing Our Job Sites. Are You Ready? - 1 LU/HSW
Tuesday, April 28, 2020 12:00 - 1:00 p.m. Eastern Daylight Time
Our world is quickly changing. Design offices and construction sites aren't what they used to be. Improvements to the development, design, and construction process are coming from many new technologies. The use of BIM, computational design iterations, drones, wearable tech, IoT, 3D printing, VR, autonomous vehicles, and lift assist devices is becoming more common with each passing day. Learn how these technologies can help mitigate risk, uncertainty, and waste from the initial design through construction.
Learning Objectives:
Identify at least 3 technology platforms and how they and how they reduce risk, rework, and waste on job sites

Define automation vs innovation as it pertains to construction.

Discuss how robotics and 3D printing solutions for the design and construction industry enhance safety and the built environment

Survey new wearable technology entering the marketplace
About the Speaker
Mark Swanson, AIA, LEED AP BD+C, NCARB
Director of Industry Development and Technical Services, IMI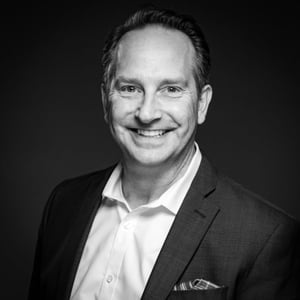 Mark Swanson, AIA, CSI, LEED AP BD+C, is a Licensed Architect, and LEED Accredited Professional. As the Minnesota Area Director of the International Masonry Institute, Mark provides technical consultations, plan reviews, jobsite troubleshooting and AIA continuing education seminar presentations to the design community. Working with Revit since 2005, Mark is involved with the National BIM for Masonry workgroup working to raise the bar for Building Information Modeling content for masonry. He has lectured at Georgia Tech's digital design laboratory and teaches a masonry workshop at the University of Minnesota College of Design's School of Architecture.