To Coat or Not to Coat Existing Masonry Facades
Tuesday, May 9, 2023 | 12-1 p.m. Eastern Time

1 LU/HSW
Coatings are often seen as a cheap, quick, and easy way to address aesthetic improvement, water infiltration, and other common conditions. Applying coatings to a masonry building prior to other critical repairs can lead to accelerated deterioration, irreversible damage, and more costly restoration. Identifying the appropriate coating for the type of masonry, wall construction, and conditions is a complex process.

Join us to gain an understanding of masonry properties, conditions, and their sources. Learn both appropriate and inappropriate uses of masonry coatings. For the circumstances where coating masonry is appropriate, you'll learn different types of coatings, their properties, chemical composition, methods of application, and performance. You'll also learn when it's downright inappropriate to use a coating and when repairs are a more suitable solution.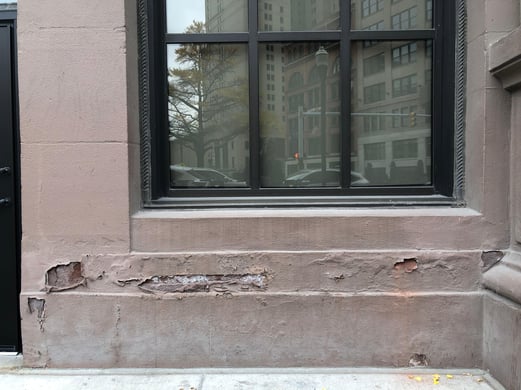 Image by Casey Weisdock.
Learning Objectives:
Investigate the porosity and water absorption characteristics of masonry building materials.

Verify types of repairs that are critical to carry out prior to considering coating masonry.

Identify the conditions and circumstances that make it appropriate or not appropriate to apply a coating to a masonry substrate to ensure a high performing building.

Summarize good surface preparation methods for coatings and the maintenance required after a coating is applied to masonry.
About the Speaker
Casey Weisdock
Director of Industry Development and Technical Services, IMI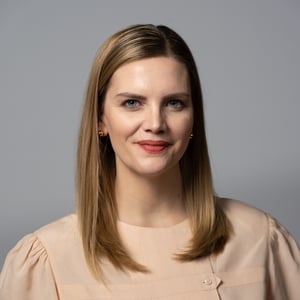 Casey is an architectural conservator whose professional experience spans preservation design, project management, and contracting/implementation. She is a graduate of Temple University and the University of Pennsylvania.

Previously, Casey served as an architectural conservator and site manager, focused primarily on the preservation of historic structures through research of traditional materials, and implementation of traditional repair methods and contemporary restoration techniques.

Today, Casey supports the masonry restoration industry internationally, and is also a regional director, providing support for all masonry projects, new and existing, at the local level. She's a developer and instructor of the Historic Masonry Preservation Certificate (HMPC) training offered through the International Masonry Training and Education Foundation (IMTEF). Casey is also the Board Chair Emeritus of the Association for Preservation Technology– Delaware Valley Chapter (APT-DVC).