Top 10 Steps for a Successful Rainscreen Wall Design and Installation - 1 LU/HSW
Tuesday, May 23, 2023 | 12-1 p.m. Eastern Time

Presented by: IMI
Contemporary and/or open-joint rainscreen wall assemblies have been widely used across much of the United States for the last decade and continue to grow in popularity. Cladding/veneer includes natural and manufactured stone, terra cotta, porcelain tile panels, GFRC, metal panels, fiber cement, and various composites.

Join us to learn the importance of tailoring the project details and specifications on rainscreen projects to each product type and manufacturer. We'll cover the most critical steps to designing and building a high-functioning rainscreen wall system.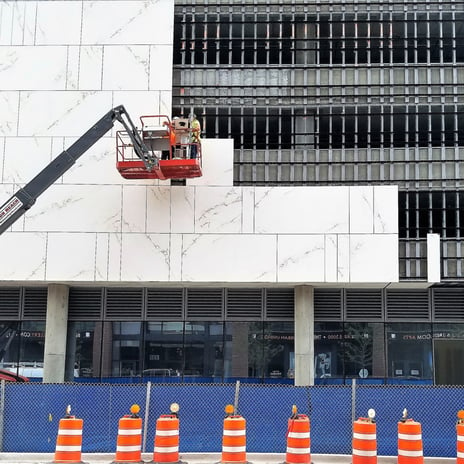 Image by Pat Conway.
Learning Objectives:
Learn the differences between the main types and categories of a rainscreen wall assembly.

Identify practical tips on the specification and selection of the most appropriate rainscreen system for your building project.

Discover and review prudent flashing and moisture control detailing relevant to most rainscreen walls.

Explain the quality assurance, warranty, and logistical advantages of hiring a single-source contractor to install the rainscreen wall assembly.
About the Speaker
Ken Lambert, CSI, CSL
Director of Industry Development and Technical Services, IMI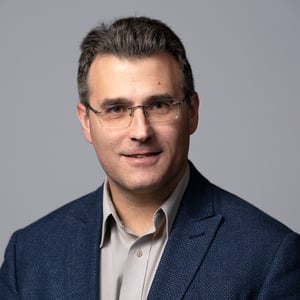 Ken has 25 years of experience in the construction industry with a focus on construction management and technical sales engineering. His background and expertise include project management, estimating, specification review, business development, technical sales, and professional writing. Ken has a B.S. degree in Buildings Materials Technology from the University of Massachusetts at Amherst and has been a licensed Construction Supervisor in Massachusetts since 1999.

Ken has worked on a variety of key building projects throughout New England and elsewhere in the U.S. He's written AIA and PE CEUs on the topics of submittals and shop drawings, composite rebar, and more. His work has been published in ARCHITECT, ConstructionDive, SMPS, Concrete Construction, and Construction Specifier magazine. Throughout the course of his career, he's worked in a variety of leadership positions at construction contracting companies, including general contractors and others specialty trade firms.

Previously, Ken worked as the national sales engineer for Pultrall/VROD and recently served as the Vice President of the Northeast Region of Construction Specifications Institute (CSI).