Terra Cotta Construction & Restoration - 1 LU/HSW
Tuesday, June 9, 2020 12:00 - 1:00 p.m. Eastern Daylight Time
Architectural Terra Cotta began as features within (brick) masonry facade assemblies and evolved into full building clad systems. The presentation will give an overview of general terra cotta facade construction and how the wall system functions. Characteristics of the material will be discussed along with its pathological tendencies. The material properties and its construction are contributors to both its success and beauty as well as its vulnerability to damage. Understanding the material and its vulnerabilities will help in developing appropriate repair and restoration solutions. The presentation will provide an overview of appropriate solutions for in-situ repairs, supplemental anchorage, replacement units, improved water management, and treatment of corroded steel. Craftworkers that are trained and educated in terra cotta masonry restoration are assets to project teams and play a significant role in successful historic terra cotta masonry projects.
Learning Objectives:
Participants will be able to comprehend historic terra cotta masonry construction.

Understand properties and performance of historic terra cotta materials.

Identify and recognize design and construction problems that may occur with historic terra cotta construction.

Select appropriate repair or replacement treatments to deteriorated terra cotta or solve original design, detail, and construction problems.
About the Speakers
Casey Weisdock
Director of Industry Development and Technical Services, IMI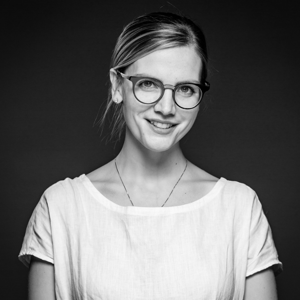 Casey is an architectural conservator by training, with a Master of Science in architectural conservation from the University of Pennsylvania.
With experience in both design and contracting capacities, her professional career has focused on the preservation of historic structures through research of traditional materials/methods and development of contemporary restoration techniques. At IMI, Casey implements IMI initiatives that engage the design and construction community on masonry topics. In her role, she helps develop technical literature and standards for professionals in the field. Casey also assists with creating curriculum for masonry craftworkers focused on both new construction and restoration. In addition to her work with IMI and IMTEF, Casey sits on the board of the Association for Preservation Technology– Delaware Valley Chapter (APT-DVC).
View all Upcoming IMI Webinars