Masonry Cleaning Approach and Methodology - 1 LU/HSW
Tuesday, June 15, 2021 | 12:00 - 1:00 p.m. Eastern Daylight Time
Presented by: IMI
This presentation considers several parameters that surround and affect decisions on historic masonry surface treatment, including patina, soiling, weathering, cleaning, and matching - beforehand and during the project. These include aligning the purposes of cleaning with expectations, who makes decisions and when, applicable standards, methods of specifying cleaning, developing a cleaning plan, and field considerations such as sequence of work, environment conditions, protection, and field testing and mock-ups. A general overview of currently available treatments will be presented: water, misting, detergents, chemical, biocides, poultice methods, micro-abrasive systems, mechanical hand tool methods, and laser. Understand how to select the method(s) appropriate for the project.
Participants will have an introductory knowledge of historic masonry materials, their properties, and use in exterior construction.

Participants will gain insight into the more common types of soiling and deterioration phenomenon and specific intervention methods and materials.

Participants will be able to identify types of appropriate cleaning methods and repairs for potential testing programs.

Participants will be able to define appropriate methodology, field and environmental considerations, and specifying historic masonry cleaning projects.
About the Speaker
Casey Weisdock
Director of Industry Development and Technical Services, IMI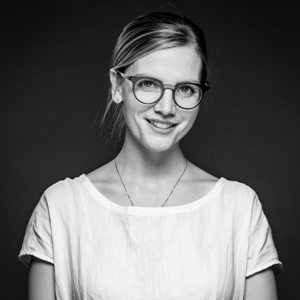 Casey is an architectural conservator by training, with a Master of Science in architectural conservation from the University of Pennsylvania.

With experience in both design and contracting capacities, her professional career has focused on the preservation of historic structures through research of traditional materials/methods and development of contemporary restoration techniques. At IMI, Casey implements IMI initiatives that engage the design and construction community on masonry topics. In her role, she helps develop technical literature and standards for professionals in the field. Casey also assists with creating curriculum for masonry craftworkers focused on both new construction and restoration. In addition to her work with IMI and IMTEF, Casey sits on the board of the Association for Preservation Technology– Delaware Valley Chapter (APT-DVC).