Unlock the Possibilities of the HIVE IMI Masonry Library - 1 LU/HSW
Tuesday, July 25, 2023 | 12-1 p.m. Eastern Time
Presented by: CTC software
The AEC community is always on the search for quality content to use in their Revit models. HIVE, a cloud-based content management system, makes it possible to ensure that content is easily accessible and findable for all project participants, even when working remotely. IMI's Masonry Content Library in HIVE is filled with quality masonry content. The library includes individual masonry units, virtual mockups, and resource links to valuable masonry information. This tool will help you communicate buildable masonry designs to key stakeholders and craftworkers.
learning Objectives:
Describe how new technology influences design decisions and how it can impact building design.

Classify how AEC firms utilize BIM for masonry (BIM-M) content to improve production, quality, safety, and communication with the project team.

Explore how to plan, design, and construct masonry wall systems to reduce remodeling time and material waste on construction sites.

Discover ways to search content and create a more trustworthy and transparent library that is accessible to staff without them having to open old projects for details and content.
About the Speaker
CHRIS BERCHER
Technical Advisor, CTC Software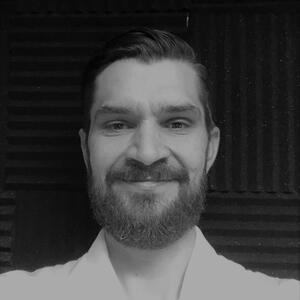 Chris is a Technical Advisor for CTC Software for the last two years and has been with the company for 15 years. He has over 15 years of experience in the AEC industry, working with design/build, construction, architecture, and engineering firms. His primary focus has been working with Revit and assisting with large and unique projects that required a unique understanding of the program and how to make it work for specific conditions. Chris has a degree in Architectural Technology and is a LEED Accredited Professional. His background includes a wide variety of disciplines, including architectural, structural, and graphic design. In his free time, Chris enjoys spending time with his son playing with Legos.