Mortar History & Replication - 1 LU/HSW
Tuesday, July 28, 2020 | 12:00 - 1:00 p.m. Eastern Daylight Time
Get an overview of traditional masonry building technology and construction methods. This contextual information sets the stage for an in-depth discussion of the properties of historic and contemporary mortars. Sample selection, mortar testing, and analysis will be presented, along with other key considerations for the specification of appropriate mortar formulations for repointing campaigns.
Learning Objectives:
Identify the historic and current processes of manufacturing historic mortars.

Evaluate mortar color, aggregates, historic mortar joints, and mortar quality assurance.

Compare contemporary and historic mortars and characteristics of each..

Investigate how building technology determines the type of mortar that is appropriate.
About the Speakers
Casey Weisdock
Director of Industry Development and Technical Services, IMI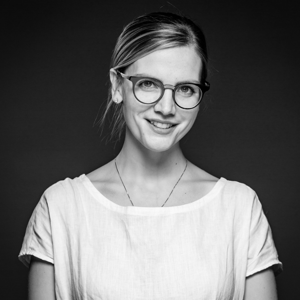 Casey is an architectural conservator by training, with a Master of Science in architectural conservation from the University of Pennsylvania.
With experience in both design and contracting capacities, her professional career has focused on the preservation of historic structures through research of traditional materials/methods and development of contemporary restoration techniques. At IMI, Casey implements IMI initiatives that engage the design and construction community on masonry topics. In her role, she helps develop technical literature and standards for professionals in the field. Casey also assists with creating curriculum for masonry craftworkers focused on both new construction and restoration. In addition to her work with IMI and IMTEF, Casey sits on the board of the Association for Preservation Technology– Delaware Valley Chapter (APT-DVC).
View all Upcoming IMI Webinars