Through-Wall Flashing Compatibility Sustainability and Performance - 1.0 LU/HSW
Presented by: York Flashings

AIA credits and certificates for this webinar will be issued by the presenting vendor.
Thursday, August 27, 2020 | 12:00 - 1:00 p.m. Eastern Daylight Time
Get an understanding of the performance characteristics of different through-wall flashing materials and learn how to properly specify them. We'll delve into compatibility with other wall components, ability to survive installation, and life cycle costs. You'll walk away with the confidence to create a resilient flashing system.
Learning Objectives:
Composition of each type of flashing and their effects on sustainability and life cycle costs.

Have a better understanding of how to specify through-wall flashings and avoid compatibility issues.

Understand the performance characteristics of commonly used cavity wall materials and how to create a resilient flashing system.

Plan the wall system to support the extreme veneer.
About the Speaker
Meagan Elfert, CSI, CDT, LEED Green Associate

Director of Sales, York Flashings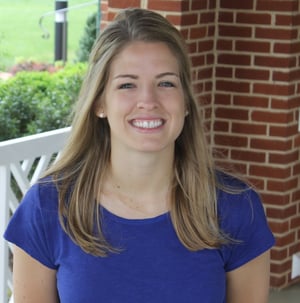 Meagan is currently active in the local CSI and USGBC chapters and serves as a Director on the board for the Baltimore CSI Chapter. She is the Director of Sales for York and has been part of the York team for over five years. Meagan gives presentations on flashing compatibility, sustainability, and performance to architectural, engineering, and consulting firms across the country. She assists in overseeing and managing York's sales team across all regions of the USA. Meagan also provides trainings for masonry contractors and performs job site visits to bring masons the latest technology and best flashing practices.