Design Considerations for Tile, Marble, and Terrazzo Assemblies: an in-person Education Event
Wednesday, August 30, 2023 | San Francisco, California


3 LUs/hsws
Join us for an exciting half-day program to learn from leading industry experts on important design considerations for tile, marble, and terrazzo assemblies. You'll have the opportunity to attend 3 seminars and earn up to 3 AIA HSWs, while exploring an inspiring array of materials from manufacturers in your area. Registration is free, and lunch will be provided.
During the program, you'll learn about the various types of ceramic and porcelain tile including setting methods, system components, and quality assurance methods as outlined in the ANSI standards and the Tile Council of North America (TCNA) Handbook. We'll review typical design details for the installation of marble and dimension stone interiors, examining anchoring methods for stone cladding over walls of various substrates and methods of detailing interior stone flooring. Finally, learn the design methodologies and components for cement and epoxy terrazzo, looking at crack control, moisture mitigation, and all stages of the installation process. We'll discuss the sustainable attributes of tile, marble, and terrazzo, as well as the training and qualification criteria for installers and specialty contractors.
Agenda
9:30-10 a.m. | Registration, Tabletops, Light breakfast
10-11 a.m. | Seminar 1: Tile Design and Installation
11-11:30 a.m. | Break/Tabletops
11:30 a.m.-12:30 p.m. | Seminar 2: Designing with Dimension Stone
12:30 a.m. -1 p.m.| Break, Tabletops, Lunch
1-2 p.m.| Seminar 3: Terrazzo Floor Assemblies

Where
AIA San Francisco
Center for Architecture + Design
140 Sutter Street
San Francisco, California 94104
Cost
While the seminar is free, registration is required. The deadline for registration is Wednesday, August 23, 2023.
SPEAKERS
Scott Conwell, FAIA, FCSI, CDT, LEED AP
Director of Industry Development and Technical Services, IMI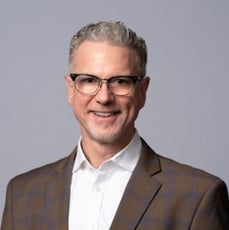 Scott Conwell is a licensed architect and Director of Industry Development with International Masonry Institute, where he has dedicated nearly 30 years to educating design and construction professionals on best practices in tile, stone, terrazzo, and masonry. He has presented over 1,000 AIA-registered seminars in the US and abroad, and is a frequent contributor to many design and tile industry publications. He was awarded the Cesery Award by the Tile Contractors' Association of America for his service to the tile industry, and he is a Fellow of the American Institute of Architects (FAIA) and the Construction Specifications Institute (FCSI


Sunup Mathew, SE, LEED AP
Director of Industry Development and Technical Services, IMI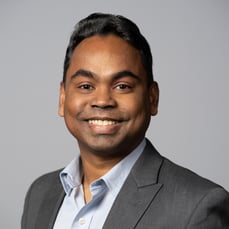 Sunup is a structural engineer with more than 20 years of experience in masonry, concrete, and steel design. He has expertise in the design of new structures, evaluation and retrofitting of existing structures, and identification and resolution of field construction problems.

Sunup is an active member of the Masonry Society (TMS), Masonry Alliance for Codes and Standards (MACS), and C 12 and C 15 committees of ASTM. He has co-authored structural engineering papers in TMS, American Concrete Institute (ACI), and Precast Concrete Institute (PCI) publications. He actively participated in the editing and drafting of several sections in Building Code Requirements and Specifications for Masonry Structures (TMS 402 and TMS 602), Masonry Designers Guide (MDG), and standards under the jurisdiction of C 12 and C 15 ASTM committees.


Chris Popham
Regional Manager & Technical Consultant, Terrazzo & Marble Supply Companies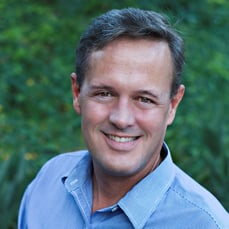 Chris Popham is Regional Manager and Technical Consultant for Terrazzo & Marble Supply Companies. He has over 33 years of experience in the Terrazzo/Resinous flooring industry. He began his career with General Polymers and during his 17-year tenure at GP he worked on multiple airport projects around the world as a Field Engineer. Chris has been with T&M for 16 years and has been the basis of design for terrazzo flooring for Apple, Nike, Disney, and many of the airports in his West Coast territory. He has been a Technical Speaker for SSPC/PDCA and has served on the National Terrazzo & Mosaic Association Technical Committee. Chris has been on the NTMA promotion committee for the past 15 years and currently holds a chair position.


Richard Galliani
Technical Director, Tile and Stone Council of Northern California



Richard Galliani is the technical director at the Tile and Stone Council of Northern California (TSCNC), a position he has held since 2015. Prior to that, he was a licensed California tile contractor for over 30 years. Rich is a member of the Tile Council of North America (TCNA) Handbook Committee, the ANSI A108 Tile Installation Methods Committee, and the National Tile Contractors Association (NTCA) Technical Committee. He is also a board member of the Architectural Foundation of San Francisco, and a member of the CSI San Francisco, East Bay, and Silicon Valley chapters.
Questions
For questions or more information, contact Scott Conwell at sconwell@imiweb.org or (312) 857-5667.
Industry Sponsors