Tips for Detailing Masonry Assemblies: Lessons Learned From IMI's Drawing Reviews - 1 LU/HSW
Tuesday, September 6, 2022 | 12-1 p.m. Eastern Time
Presented by: IMI
Over the years, IMI has conducted thousands of masonry assembly drawing and specification reviews for architects, engineers, construction managers, general contractors, and mason contractors. Learn from our findings to help you assemble construction documents that lead to more functional, durable, constructible, aesthetically pleasing, and economical masonry details. We'll review typical and reoccurring masonry detailing mistakes and give you tips for coordinating masonry drawing, specifications, and reviews. Finally, see how comprehensive construction documents help facilitate a successful project by supporting contractors in creating more inclusive bids and minimizing or eliminating requests for information (RFI's) and changes during construction. You'll walk away with a better understanding of what to expect on your next masonry project.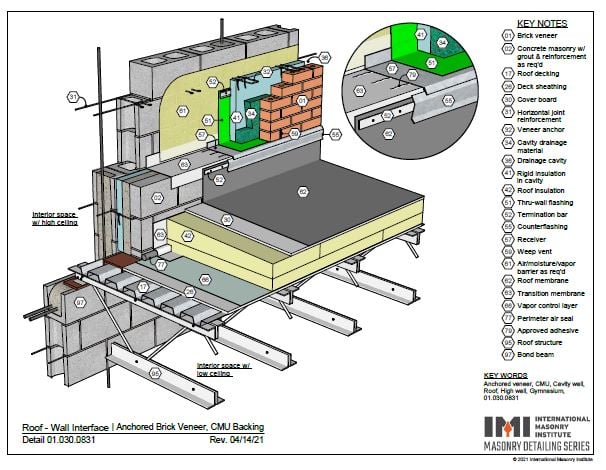 Image by IMI
Understand how masonry drawings and specifications are coordinated.

Discover the process for conducting masonry reviews.

Review typical and reoccurring masonry detailing mistakes in construction documents during architectural and engineering reviews.

Learn how to create comprehensive masonry details and specifications.
About the Speaker
Jeff Diqui
Director of Industry Development and Technical Services, IMI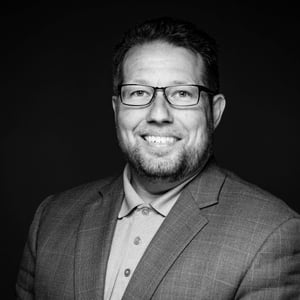 Jeff holds a Bachelor of Science in Architectural Engineering with a major in structural engineering from Milwaukee School of Engineering.

He has more than 25 years of experience focused on the building enclosure, including: forensic investigations related to moisture intrusion and structural-related problems, structural design, building condition assessments, repair/rehabilitation designs, and construction observations. For over a decade, Jeff has been a frequent lecturer nationally to architects, engineers, specifiers, building envelope consultants, contractors, and code officials on subject matter pertaining to the importance of maintaining continuity of air, water, vapor, and thermal controls of the enclosure and the ever-important interface detail.

Jeff is Program Director for the Building Enclosure Council (Chicago Chapter) and on the Air Barrier Association of America (ABAA) Terminations and Flashings Committee. He is also a member of the Construction Specifications Institute (CSI), the Institute of Roofing, Waterproofing, and Building Envelope Professionals (RCI), and the American Institute of Architects (AIA).