Energy Code Compliance with Concrete Masonry
- 1.0 LU/HSW
Tuesday, September 15, 2020 | 12:00 - 1:00 p.m. Eastern Daylight Time
Presented by: National Concrete Masonry Association.
This program presents an overview of energy code compliance, based on the 2018 International Energy Conservation Code (IECC). Details are provided on both prescriptive and trade-off compliance alternatives, with an emphasis on concrete masonry assemblies and resources. The uses and advantages of the COMcheck compliance program are presented.
Learning Objectives:
Understand the various methods available for energy code compliance.

Use both the R-value and U-factor prescriptive tables within the International Energy Conservation Code.

Understand application of the COMcheck program.

Utilize concrete masonry energy resources.
About the Speaker
Nicholas Lang, PE

Vice President of Business Development, NCMA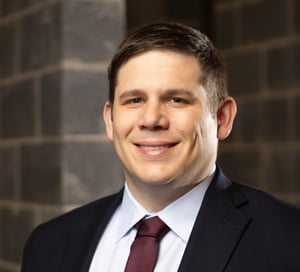 Nick Lang represents the National Concrete Masonry Association as its Vice President of Business Development. In this capacity, he manages various projects for the Association, especially in the areas of market communications and technical education. He oversees the membership recruitment and retention functions of the Association, as well as implementation of various programs, including literature development and promotion and certification programs. Mr. Lang previously was the Director of Research and Development and Manager of the Research and Development Laboratory for NCMA.
Mr. Lang is a member of ASTM International Technical Committees C09 on concrete and concrete aggregates, C12 on mortars and grouts for unit masonry, and C15 on manufactured masonry units. He is the subcommittee chairman for C15.03 on Concrete Masonry Units. He is also a member of The Masonry Society and the American Concrete Institute, and is the chair of the joint ACI/TMS Committee 216 on Fire Resistance of Concrete and Masonry Assemblies.Mr. Lang received a Bachelor of Science degree in Materials Science and Engineering from the University of Pittsburgh. He is a registered professional engineer in Maryland.