Flashing Matters: The Essential Guide to Moisture Control for Masonry Walls
Wednesday, September 27, 2023 | Fargo, North Dakota


1 LU/HSW
Join us to
learn best practices for flashing at critical locations like base of wall, sills, window heads, copings, and roof-to-wall interfaces.
Earn 1 AIA HSW learning unit while exploring
appropriate flashing materials, weeps, ventilation strategies, and drip edges to help you create an optimal design and installation.
Registration is free, and lunch is included.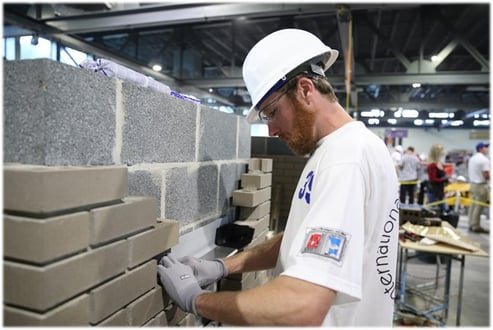 We'll discuss the critical role of moisture management in safeguarding buildings and their inhabitants against harm caused by excessive moisture accumulation. You'll learn how prolonged exposure to dampness can lead to mold and bacteria growth, steel corrosion, and adhesive failure in building materials. Plus, explore the significance of well-designed and properly installed masonry flashing systems and the essential components of a comprehensive moisture management plan.
Agenda
11:30 a.m.-12 p.m. | Registration and Lunch
12-1 p.m. | Seminar: Flashing and Moisture Control
Where
Hilton Garden Inn Fargo
4351 17th Ave S.
Fargo, ND 58103

Cost
While the seminar is free, registration is required.
Questions
For questions or more information, contact Mark Swanson at mswanson@imiweb.org.