Materiality of Tile - 1 LU/HSW
Tuesday, October 5, 2021 | 12:00 - 1:00 p.m. Eastern Daylight Time
Presented by: IMI
Ceramic and porcelain tile are widely acknowledged as among the most beautiful, durable, and healthy finishes available for commercial and residential projects, but exactly what is it about tile that makes it such a high-performing material? Get a detailed look at the objective criteria set forth in ANSI and ASTM standards that establish the visual, physical, and performance requirements for the various types of tile. We'll look at tile's aesthetic classifications, its dimensional stability, and other factors that impact the appearance of the finished assembly. We'll also examine the physical criteria of strength, water absorption, resistance to scratching, impact, and other loads, slip resistance, and other physical criteria set forth in the standards. Walk away with an understanding of the performance of the finished tile assembly and how the visual and physical properties work in concert to provide a beautiful, durable, and versatile finish that will last for generations.
Learn to distinguish between the five primary types of tile as defined by their physical characteristics in the ANSI standards for tile.

Get familiarized with the visual characteristics of tile, including shading and texture variations, size variations, edge treatment, and allowable tolerances in facial dimensions and thickness as defined in the standards.

Learn about the various testing that tile undergoes in order to establish physical characteristics like durability, abrasion resistance, moisture absorption, and slip resistance, along with other performance criteria.

Understand how tile's visual and physical properties combine to provide a finish that, when installed by skilled and qualified installers, provides desirable qualities like sustainability, ease of maintenance, and health benefits.
About the Speaker
Scott Conwell, FAIA, CDT, LEED AP BD+C
Director of Industry Development and Technical Services, IMI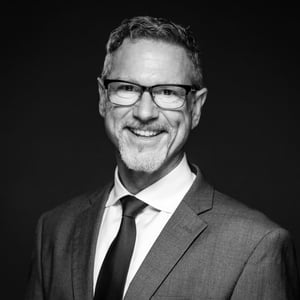 At his AIA Fellowship investiture, the American Institute of Architects stated, "Through education and service, Scott Conwell has equipped thousands of architects with knowledge and tools to design high performing buildings in brick, tile, and stone; His work has significantly elevated the quality in masonry buildings nationwide." In his 20 years with IMI, Scott has developed three areas of specialty: delivering meaningful architectural education in which design theory and constructability converge; contributing to the development of tile standards and best practices through his work on the Tile Council of North America (TCNA) Handbook committee, the BAC Tile/Marble/Terrazzo Craft Committee, and the ANSI A108 Accredited Standards Committee; and leading IMI's team on the Masonry Detailing Series, an online collection of masonry details and technical information which set the industry standard for masonry architectural details. Scott frequently contributes articles to technical journals, he is a regular presenter at design and construction industry conferences, and he is a frequent lecturer at architectural and construction management schools. Scott is a graduate of Illinois Institute of Technology in Chicago, and a registered architect in Illinois.