Historic Terra Cotta Restoration: Guidelines and Details - 1 LU/HSW
Tuesday, October 8, 2019, 12:00 - 1:00 p.m. EST
This program provides an introduction to terra cotta as an architectural cladding material, its manufacturing, overview of its performance, and methods of installation & repair. Terra cotta, as an architectural material in the United States, was used profusely from the late nineteen century until the 1950's as a durable and decorative material and continues to be chosen as a unique solution for creative cladding solutions. Terra cotta is a high-performance material, however when failure does occur it is generally associated with original detailing, poor building maintenance, and reaction to secondary materials in the wall assembly. Specific information will be provided on repair materials and techniques that are suitable for terra cotta buildings and their various construction types.
Learning Objectives:
An overview of historic masonry building assemblies that support terra cotta cladding and the types of historic anchorage techniques.

Reviewing the terra cotta replication process and the methods and materials for repairing terra cotta in place.

Familiarization with the raw materials that comprise architectural terra cotta as well as historic and contemporary methods of manufacturing.

Understanding of the types of appropriate repair strategies to solve original design, detail and construction problems.
About the Speakers
Casey Weisdock
Director of Industry Development and Technical Services, IMI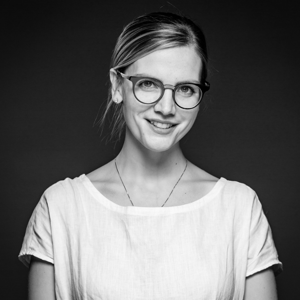 Casey is an architectural conservator by training, with a Master of Science in architectural conservation from the University of Pennsylvania.
With experience in both design and contracting capacities, her professional career has focused on the preservation of historic structures through research of traditional materials/methods and development of contemporary restoration techniques. At IMI, Casey implements IMI initiatives that engage the design and construction community on masonry topics. In her role, she helps develop technical literature and standards for professionals in the field. Casey also assists with creating curriculum for masonry craftworkers focused on both new construction and restoration. In addition to her work with IMI and IMTEF, Casey sits on the board of the Association for Preservation Technology– Delaware Valley Chapter (APT-DVC).
View all Upcoming IMI Webinars