When
Wednesday, October 16, 2019
8:00 am - 8:45 am Registration and Continental Breakfast
8:45 am - 9:00 am Welcome/Tour
9:00 am - 10:00 am Concrete Repair & Rehabilitation
10:00 am - 11:00 am Material Solutions for Concrete Repair and Protection
11:00 am - 12:00 pm Hands-on and Demo
12:00 pm - 12:30 pm Lunch
Where
IMI-BAC Training Center
12-07 44th Avenue
Long Island City, NY 11101
Subway
E M G Line, Court Square stop
7 Train Long Island City
Parking
Quik Park—24th Street and 44th Road
Pearson Street Parking - Court Square off of Jackson Ave.
Additional Parking—Hunter and 43rd
Registration
While the seminar is free, registration is required.
Space is limited, please register by Friday, October 11, 2019.
Program
Concrete Repair & Rehabilitation
Concrete is used throughout the built environment, including structural and facade elements. Typically reinforced with steel, concrete is durable when properly designed and maintained. Over time, concrete can deteriorate when exposed to weather, moisture, deicing salts, or improper previous repairs. This presentation will discuss the basics of concrete and cement material properties as well as common deterioration mechanisms of various types of existing concrete structures. Condition assessments are critical to understanding the damage, so that repairs address the root cause and do not contribute to further deterioration. This presentation will go over important details in the preparation, selection, and installation of repairs and illustrate various options available. Proper diagnoses and implementations of repairs lead to long term durable repairs and prolonged life of concrete buildings. Craftworkers that are trained and educated in concrete repair and rehabilitation are assets to project teams and play a significant role in successful concrete repair projects.
Material Solutions for Concrete Repair and Protection
This presentation will review methods to diagnose problems for concrete found on building envelope. Include will be methods to repair common areas such as balconies and concrete present in eye brow buildings. Areas covered will be preventing rebar corrosion, hand applied patching solutions and full depth concrete repair. Also reviewed will be preventive measures to ensure concrete balconies have a waterproof management solution.
Speakers
Amy Lamb Woods, P.E.
International Masonry Institute (IMI)
Director of Technical Education
Ms. Woods has over 20 years of experience in the field of forensic engineering of building materials, both historic and contemporary structures. Her experience includes facade and failure investigations with materials such as brick masonry, terra cotta, stone, concrete, terrazzo, and stucco. Her primary interest is with projects involving the investigation and repair of historic masonry and concrete materials. From the University of Illinois at Urbana-Champaign, Ms. Woods obtained a BS in Architecture, MA in Architecture Historic Preservation, and an MS in Civil Engineering Building Materials with a focus on cement chemistry. She is a Board member for the Association for Preservation Technology International (APT), past Board member of the International Concrete Repair Institute (ICRI) Seattle and Chicago chapters, and founder of Women in Restoration & Engineering (WiRE).
Michael Winge
Sika
Project Sales Representative
Michael Winge is a Project Sales Representative for Commercial Refurbishment Sealing and Bonding (RSB) for SIKA in the NYC area. Mike has over 20 years' experience in the concrete, restoration, waterproofing and protection market.
Who



Architects, Engineers, Construction Managers, Owners, Facility Managers, Developers, BAC Signatory Contractors and BAC Members
Sponsor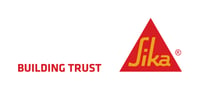 Contact
For more information contact John Bachenski at jbachenski@imiweb.org or (732) 261-6823
---
Continuing Education

This program meets AIA/CES criteria for 3 LU/HSW learning unit, which will be reported directly to AIA.