Benefits and Considerations for Specifying a Honeycomb-Backed Thin Stone Rainscreen Wall Panel - 1 LU/HSW
Tuesday, October 18, 2022 | 12-1 p.m. Eastern Time
Presented by: IMI
Architects are increasingly using large format tile as a building façade, often as part of a rainscreen wall assembly system. Join us to learn about the building science behind these systems with a focus on lightweight natural stone panels that have an attached aluminum honeycomb backer panel. These panel systems offer significant weight savings, weighing only 3.5 PSF. Installation is often fast due to both the lower weight and the specific engineered attachment system. Honeycomb panel systems are extremely impact resistant, and offer a greener solution, using less quarried material. Plus, they're readily available in the U.S from different manufacturers.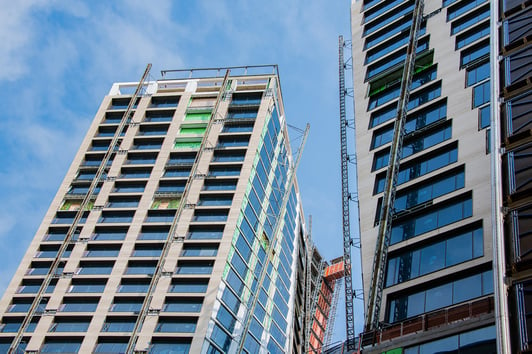 Image by TerraCORE PANELS
Learning Objectives:
Understand the key differences between lightweight honeycomb stone/tile panels and other types of large-format tile/stone facades, including which are best for exterior wall surfaces.

Describe rainscreens and how they function to limit water and air infiltration into and out of a building.

Discuss the green value and benefits of reduced panel weight as it pertains to product shipping and installation time and costs.

Learn ASTM and other standard testing methods that help to determine performance and characteristics of these stone panel systems.
About the Speaker
Ken Lambert
Director of Industry Development and Technical Services, IMI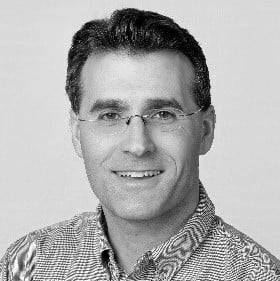 Ken Lambert is the Director of Industry Development and Technical Services for the International Masonry Institute and has worked in the construction industry for 25 years in a variety of roles. Ken graduated with a B.S. degree in Buildings Materials Technology from University of Massachusetts at Amherst. His background and focuses include project management, estimating, specification review, business development, technical sales, and professional writing. Ken has actively worked on a variety of key projects in New England and elsewhere and has written and presented AIA and PE CEU's regarding "Submittals & Shop Drawings" as well as "Composite Rebar." He has had his writings published in ARCHITECT, ConstructionDive, Concrete Construction, and Construction Specifier magazine, and he has been a licensed Construction Supervisor in Massachusetts since 1999. Ken was formerly the national sales engineer for Pultrall/ VROD, and currently serves as the Vice President of the Northeast Region of Construction Specifications Institute (CSI).