Masonry Movement Joints - 1 LU/HSW
Tuesday, November 2, 2021 | 12:00 - 1:00 p.m. Eastern Daylight Time
Presented by: IMI
This program examines the movement characteristics of various types of masonry, and discusses how to successfully accommodate those movements resulting in a crack-free building. It analyzes the different sources of building movement including a material's temperature changes, moisture changes, and deflection of building elements. It looks at industry guidelines for location, spacing, and width of movement joints. It examines how to handle both vertical and horizontal movements including the detailing of flashing and other elements that may be required. And finally, the program examines building code requirements for showing movement joints on the construction drawings.
Participants will understand the difference among the often confused terms "movement joint," "expansion joint," and "control joint," and be able to use these terms in correct context on project documents.

Participants will know all the typical conditions of a masonry building that require movement joints in order to prevent cracking, and will become familiar with concepts that dictate typical locations and spacing.

Participants will understand building code requirements for the type of information describing the movement joints required to be shown on the construction documents.

Participants will view case studies of cracked walls and other failures, diagnose their causes, and will learn how the proper detailing for movement may have prevented the cracking.
About the Speaker
Jeff Diqui
Director of Industry Development and Technical Services, IMI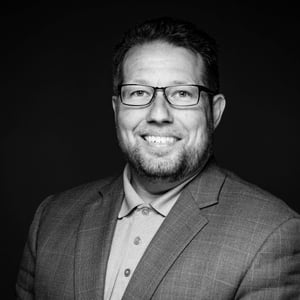 Jeff holds a Bachelor of Science in Architectural Engineering with a major in structural engineering from Milwaukee School of Engineering.

He has more than 25 years of experience focused on the building enclosure, including: forensic investigations related to moisture intrusion and structural-related problems, structural design, building condition assessments, repair/rehabilitation designs, and construction observations. For over a decade, Jeff has been a frequent lecturer nationally to architects, engineers, specifiers, building envelope consultants, contractors, and code officials on subject matter pertaining to the importance of maintaining continuity of air, water, vapor, and thermal controls of the enclosure and the ever-important interface detail.

Jeff is Program Director for the Building Enclosure Council (Chicago Chapter) and on the Air Barrier Association of America (ABAA) Terminations and Flashings Committee. He is also a member of the Construction Specifications Institute (CSI), the Institute of Roofing, Waterproofing, and Building Envelope Professionals (RCI), and the American Institute of Architects (AIA).