When
Wednesday, November 6, 2019
8:00 am - 8:45 am Registration and Continental Breakfast
8:45 am - 9:00 am Welcome/Tour
9:00 am - 10:00 am Terrazzo Design and Specification
10:00 am - 10:45 am Hands-on and Demo
11:00 am - 12:00 pm Terrazzo Installation, The Terrazzo Contractors Perspective
12:00 pm - 12:30 pm Lunch
Where
John Scola IMI-BAC Training Center
12-07 44th Avenue
Long Island City, NY 11101
Subway
E M G Line, Court Square stop
7 Train Long Island City
Parking
MPT 23rd Street 23-02 42nd Rd.
Quik Park—24th Street and 44th Road
Pearson Street Parking - Court Square West
Court Square Municipal Parking Garage - Court Square West
Additional Parking—Hunter and 43rd
Registration
While the seminar is free, registration is required.
Space is limited, please register by Friday, November 1, 2019.
Program
Terrazzo Design and Specification
This presentation will give an overview of the history of terrazzo, the various types of terrazzo and appropriate installation procedures. Attendees will appreciate the versatility of design options and green benefits of terrazzo, while gaining an understanding of the installation process, technical considerations, and special detailing. Specification "do's and don'ts" and material and contractor qualifications will be covered.

Terrazzo Installation, The Terrazzo Contractors Perspective
This presentation will go over the process of installing a terrazzo floor from a contractors perspective. From the bidding stage and what the terrazzo contractor expects from the drawings and floor plans. Included in this discussion will be how to schedule around other trades, prep time and floor access. Attendees will understand the floor preparation process and what a terrazzo contractor expects in regards to floor condition when they approach a project.
Who



Architects, Engineers, Construction Managers, Owners, Facility Managers, Developers, BAC Signatory Contractors and BAC Members
Sponsors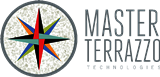 Contact
For more information contact John Bachenski at jbachenski@imiweb.org or (732) 261-6823
---
Continuing Education

This program meets AIA/CES criteria for 3 LU/HSW learning unit, which will be reported directly to AIA.