When
Monday, November 6, 2017
1:30 - 2:15 Designing With Tile
Scott Conwell, FAIA, CDT, LEED AP
Director of Industry Development, International Masonry Institute
2:15 - 2:45 Gauged Porcelain Tile
Noah Chitty, Director of Technical Service
Crossville, Inc.
2:45 - 3:00 Networking Break
3:00 - 3:45 Setting Materials and Grouts
Art Mintie, Senior Director of Technical Services
LATICRETE International
3:45 - 4:00 Qualified Labor Language in the Architectural Specifications
Scott Conwell, FAIA, CDT, LEED AP
Director of Industry Development, International Masonry Institute
4:00 - 4:20 Advanced Certifications for Tile Installers - Livestream Demonstration
Bob Arnold, National Director of Apprenticeship and Training
International Masonry Training and Education Foundation
4:20 - 4:30 Questions and Answers
4:30 - 7:00 TSP Product Showcase and Cocktail Hour
Where
Washington Marriott Wardman Park
2660 Woodley Road NW
Washington, DC 20008
Registration
While the seminar is free, registration is required.
This program is hosted by Ceramic Tile Distributors Association, National Tile Contractors Association, Tile Contractors' Association of America and Tile Council of North America.
Space is limited, please register by Friday, November 3, 2017.
Program
Designing with Tile
Attendees will learn how to use applicable codes and standards to design and specify tile work meeting minimum requirements and best practices. They will develop an understanding of the various types of tile, basic setting methods, and components of the tile assembly. The program will review requirements for allowable grout joint width, lippage, mortar coverage, and tile bonding patterns. It will also examine substrate requirements including standards for floor flatness. The program will also address expansion joint requirements for ceramic tile.
Gauged Porcelain Tile
The evolution of porcelain tile has changed dramatically: technology, formats and application usage. This course will provide in depth information required for successfully specifying porcelain tile panels. The program will also provide the participant detailed information on the status of standards for the category and examine some of the environmental impacts as it relates to sustainability and occupant health. Using some of the newly developed language for gauged porcelain we will also explore some of the requirements for traditional large format tile such as lippage, grout joint requirements, and pattern considerations.
Setting Materials and Grouts
This program will provide an overview of relevant industry standards that govern setting materials and grouts for ceramic tile and stone. It will address adhesive mortar types and selection, coverage, and installation tips and techniques for large format and thin gauged porcelain tile. Attendees will learn how to specify each grout category ranging from latex modified cement based sanded and non-sanded grouts, epoxy grouts and pre-mixed grouts. Maintenance and basic troubleshooting of each grout category will also be discussed. In addition, the presentation will cover best practices and lessons learned that will help to achieve the desired results with large format and thin gauged porcelain tile.
Qualified Labor Language in the Architectural Specifications
In recent years, architects have been tightening up their specification language to require a higher level of qualifications of the tile contractor, reflecting their concern to avoid failures and achieve the best possible performance. This program walks participants through the evolution of training, certification, and credentialing programs for tile installers over the past 15 years, leading up to the options available today. It discusses the recommended language in the TCNA Handbook, manufacturers' literature, MasterSpec, and other recognized industry programs. Participants will learn why these requirements are important, how to meet them, how to enforce them, and how their widespread adoption will lead to a consistently higher quality of installations and a more level playing field among qualified contractors.
ACT: Advanced Certifications for Tile Installers
This program will look at the seven most important skill sets in the tile trade and their corresponding ACT certification modules: Large Format Tile; Membranes; Mud Floors; Mud Walls; Shower Receptors; Gauged Porcelain Tile; and Grouts. Via livestream video feed from IMI's national training center in Bowie, Maryland, attendees will view a live demonstration of tile setters working on several of the ACT modules. This program will show many of the critical points required for the success in these specialty installation areas.
Who



This 3-hour program is tailored to the design community, as well as to contractors, distributors, and anyone in the tile industry looking for an update on the latest information on design and installation standards.
---

CONTINUING EDUCATION
This program is registered with the American Institute of Architects for 3.0 LUs, and also qualifies for Contractor College continuing education units.
---
Thank You
Thank you to our industry partners for sponsoring this event:
Tile Contractors Association of America
The Ceramic Tile Distributors Association (CTDA)
National Tile Contractors Association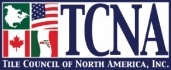 Contact Information
For more information contact Scott Conwell at (630) 396-3144 or sconwell@imiweb.org