Design and Installation of Interior Dimension Stone Finishes - 1 LU/HSW
Tuesday, December 6, 2022| 12-1 p.m. Eastern Time
Presented by: IMI
Examine typical design details for the installation of dimension stone on interior walls and floors. We'll review different anchoring methods for stone cladding over walls of various substrates, as well as methods of installing marble and granite interior floors. Study details for interior stairs, bases, counters, soffits, and other specialty details. You'll walk away inspired with new ways to use dimension stone to give your project a high-end look and feel.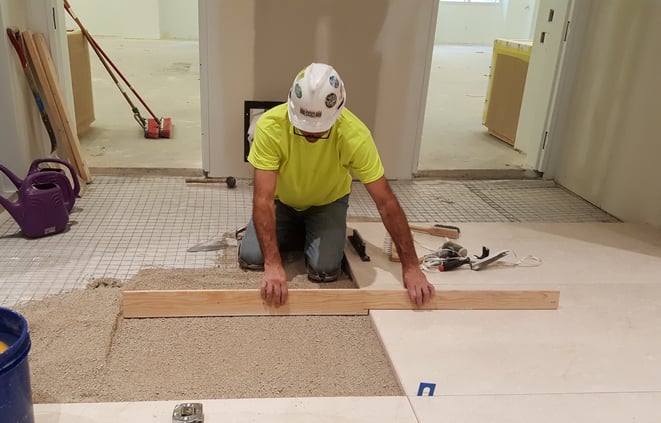 Image by Scott Conwell for the International Masonry Institute
Learning Objectives:
Define dimension stone and how design and installation techniques for dimension stone walls and floors differ from those used for stone tile interiors.

Learn the various types of methods used for anchoring dimension stone panels to interior walls, taking into consideration the weight of the stone and loading conditions.

Understand installation systems used for dimension stone flooring, including requirements for setting beds, bonding the stone, and provisions for movement.

View case studies showing examples of dimension stone walls, floors, and interior specialty conditions and analyze each project's unique challenges and design solutions.
About the Speaker
Scott Conwell, FAIA, FCSI, CDT, LEED AP
Director of Industry Development and Technical Services, IMI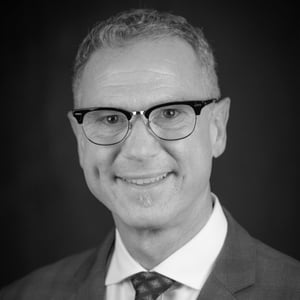 In his 25 years with IMI, Scott has emerged as a leader in the masonry and tile industry and in the architectural community. He is the creator and drafter of IMI's Masonry Detailing Series, an online collection of infographics that sets the standard for masonry architectural details. He contributes to the development of tile standards and best practices through his service to the Tile Council of North America (TCNA) Handbook committee, the BAC Tile/Marble/Terrazzo Craft Committee, and the ANSI A108 Accredited Standards Committee. He consistently authors articles on masonry and tile for design and trade journals, and he has delivered over 1,000 accredited seminars to design professionals, contractors, and students all over the world, always teaching from the perspective of converging constructability with design theory. Scott is a licensed architect, a Fellow of the American Institute of Architects, and a Fellow of the Construction Specifications Institute.
Michael Picco, P. Eng
President, PICCO Engineering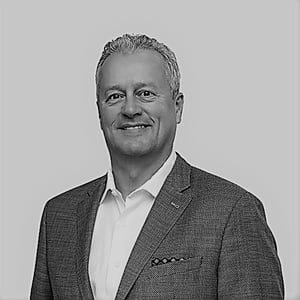 Mike is the driving force behind PICCO's continued success, with more than 25 years of stone consulting and structural engineering experience. Mike remains active in project sponsorship and is a much sought-after speaker and subject-matter expert on stone cladding and anchoring systems.
Mike earned his Bachelor of Engineering degree from McMaster University and is licensed in various jurisdictions. He is an active member of the Ontario Home Builders Association, a member of the Canadian Standard Association technical committee on Masonry Design S304.1, and a Consultant to The Terrazzo Tile and Marble Association of Canada, serving on their Dimension Stone Guide committee. Mike also currently sits on the Natural Stone Institute's Executive Board of Directors and will serve as their president in 2021.