2023 Tile & Stone Seminar Series
Join IMI, Tile Contractors' Association of America (TCAA), and other industry sponsors for an information-packed session on designing with and specifying ceramic tile. The 2023 National Tile Seminar Series is for architects, designers, building developers, agencies, contractors, and others interested in learning about tile design and best installation practices.

These programs feature seminars on the latest design and detailing information from the Tile Council of North American (TCNA) handbook, ANSI standards for tile installation, and the master guide specification services. It addresses the 5 primary types of ceramic tile and the properties of each, as well as critical aspects of tile design like substrate preparation, lippage control, required mortar coverage, and other requirements every designer and contractor should know.

The programs also offers excellent relationship-building opportunities with local suppliers of tile, stone, setting materials, grouts, underlayments, and membranes. Visit tabletop exhibits with samples, literature, and other giveaways before and after the seminar.
This program qualifies for HSW learning units for AIA members, and certificates are distributed to all attendees at the event. Tile contractors attending also receive credit toward the TCAA Trowel of Excellence certification. We hope to see you at one of the sessions.


Dates and Locations:
Other dates and locations to be announced.
Programs:

Design with Tile
Get an understanding of various types of tile, setting methods, system components, design and installation considerations, specialty systems, and quality assurance. Learn how to use applicable codes and standards to design and specify tile work meeting minimum requirements and best practices. We'll focus on the design and installation requirements for large format tile, including substrate preparation. You'll hear about new standards for coefficient of friction (COF) and the sustainable attributes of tile. Finally, learn about the new recommended specification language for installer qualifications appearing in the TCNA Handbook and MasterSpec.

Materiality of Tile
Ceramic and porcelain tile are widely acknowledged as among the most beautiful, durable, and healthy finishes available for commercial and residential projects, but exactly what is it about tile that makes it such a high-performing material? Get a detailed look at the objective criteria set forth in ANSI and ASTM standards that establish the visual, physical, and performance requirements for the various types of tile. We'll look at tile's aesthetic classifications, its dimensional stability, and other factors that impact the appearance of the finished assembly. We'll also examine the physical criteria of strength, water absorption, resistance to scratching, impact, and other loads, slip resistance, and other physical criteria set forth in the standards. Walk away with an understanding of the performance of the finished tile assembly and how the visual and physical properties work in concert to provide a beautiful, durable, and versatile finish that will last for generations.

How to Properly Design and Install Watertight Tile Assemblies
Discover how to design for wet and intermittently wet installations like showers, steam rooms, tubs, natatoriums, pools, and locker rooms according to the Tile Council of North America (TCNA) Handbook's environmental exposure classifications.
Learn to identify which substrates are appropriate for wet areas and how to properly prepare them. Examine requirements for liquid and sheet-applied waterproof membranes including overlaps, ensuring proper thickness, and treatment at returns and terminations at drains. We'll also look at required slope to drain and how it is achieved.
You'll get an understanding of critical points for several shower types including those with conventional, flanged, and linear drains, topical and sheet waterproofing, and various types of backer boards. Finally, learn how to connect with qualified installers, recognized with industry credentials for performing work in wet areas.

What You Need to Know about Designing Terrazzo Floors
Get inspired by the design possibilities terrazzo flooring offers. We'll look at the basic systems of epoxy and sand cushion terrazzo, as well as alternative systems like seamless and polyacrylate terrazzo. You'll get an understanding of the components and details of each system, from substrate preparation, primers and membranes, strips, chips, and binders.
Terrazzo flooring is typically fabricated and installed on-site, so the installation process and installation qualifications are critical; we'll give you information on both. Plus, learn about options for premanufactured terrazzo elements like bases, stairs, and counters. Finally, learn performance and cost criteria and view case studies of beautiful terrazzo projects.

Design and Installation of Interior Dimension Stone Finishes
Examine typical design details for the installation of dimension stone on interior walls and floors. We'll review different anchoring methods for stone cladding over walls of various substrates, as well as methods of installing marble and granite interior floors. Study details for interior stairs, bases, counters, soffits, and other specialty details. You'll walk away inspired with new ways to use dimension stone to give your project a high-end look and feel..
Speaker
Scott Conwell, FAIA, FCSI, CDT, LEED AP
Director of Industry Development and Technical Services, IMI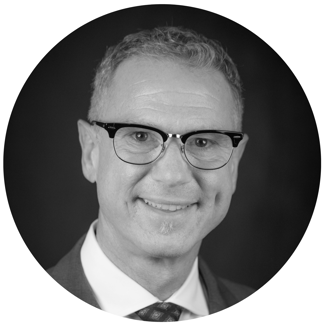 In his 25 years with IMI, Scott has emerged as a leader in the masonry and tile industry and in the architectural community. He is the creator and drafter of IMI's Masonry Detailing Series, an online collection of infographics that sets the standard for masonry architectural details. He contributes to the development of tile standards and best practices through his service to the Tile Council of North America (TCNA) Handbook committee, the BAC Tile/Marble/Terrazzo Craft Committee, and the ANSI A108 Accredited Standards Committee. He consistently authors articles on masonry and tile for design and trade journals, and he has delivered over 1,000 accredited seminars to design professionals, contractors, and students all over the world, always teaching from the perspective of converging constructability with design theory. Scott is a licensed architect, a Fellow of the American Institute of Architects, and a Fellow of the Construction Specifications Institute.
Continuing Education:

The programs are registered with AIA for Learning unit (LUs), including Health Safety Welfare (HSW) LUs.
IMI will report to AIA and provide certificates of completion.