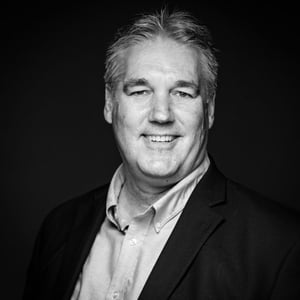 David Sovinski, National Director of Industry Development at the International Masonry Institute (IMI), retires September 1 after 28 dedicated years supporting the growth of the International Union of Bricklayers and Allied Craftworkers' (BACs') signatory contractors and members.
"Dave has been a crucial part of building IMI into the impactful and thriving masonry promotion organization it is today" said Caryn Halifax, President of IMI and the International Masonry Training and Education Foundation (IMTEF). "Throughout his career, he has helped generations of contractors expand their skills and businesses and created opportunities for thousands of BAC craftworkers."
Roy J. Ingraffia, Jr., National Director for Partnerships and Strategic Initiatives at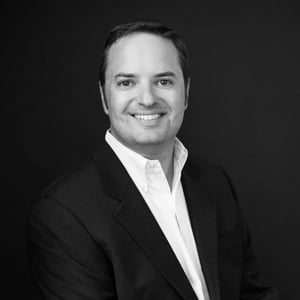 , succeeds Sovinski as the organization's new head of industry development.
"Roy is passionate about both the social justice work that's inherent in union construction and the training programs that set us apart in the industry" said Halifax. "His innovative approaches to forging new partnerships, growth markets, and training programs will continue to create more interesting and profitable opportunities for BAC members and contractors."
For Sovinski, supporting the creation of middle-class jobs for BAC's hardworking members and contractors was one of the most rewarding aspects of his long career with IMI. "It's about more than just workhours and jobs: the union, IMI, and IMTEF all play an important role in elevating people by bringing dignity to working life" he said. "I will always cherish some of my early memories working as a regional director for IMI, when I had the opportunity to visit different cities in the Midwest to promote the use of union masonry. The local BAC business agents would always take the time to show me the jobs they worked on, even pointing out what section of the wall they did. That sense of pride and accomplishment is something that all BAC members carry with them throughout their careers."
IMI's certificate and certification programs, which offer advanced, specialized training for BAC members in conjunction with IMTEF, play a key role in generating the work opportunities that create such good-paying union masonry jobs. "These programs give end users a tangible way to demand quality," said Sovinski.
Ingraffia agrees. "Our certification programs are critical to everything we do" he said. Many of these programs are included as a labor qualification in project specifications throughout the country, opening the door for BAC signatory contractors to bid and win the work. Ingraffia helped lead the development of one such program, the Historic Masonry Preservation Certificate Program (HMPC), which is increasingly included in specifications for sensitive restoration work. "I look forward to continuing to collaborate with IMTEF to take these programs to the next level and increase their demand within the broader AEC industry."
Ingraffia is a renowned authority on masonry restoration and conservation, having been recognized by the National Trust for Historic Preservation's 40 under 40: People Saving Places Award in 2018, among other industry recognitions.
Sovinski, who has led the way in the industry, serving on numerous important boards through the years, including The Masonry Society and the ACE Mentor Program, says one of his most significant accomplishments at IMI is bringing heightened recognition to the value of structural masonry. "CMU is a wonderful material. Block can be both structure and finish, making it incredibly efficient and cost-effective," he said, noting that it can also be changed in the field with relative ease, making it flexible to design and build with. By helping to spearhead efforts like Direct Design software for masonry, structural coalitions, and IMI's National Engineering Program, Sovinski, together with IMI and other industry organizations, has delivered engineers the tools they need to better design with masonry.
Ingraffia is excited to build upon that foundation by developing improved and expanded digital resources that will make it easier than ever for the AEC community to continue designing, building, and restoring union masonry and tile projects.
During the pandemic, Ingraffia has helped lead the creation of additional online training and education for designers. In addition, he brought IMI's Contractor College online, helping to expand the reach of the popular professional development program that Sovinski was so critical in launching over a decade ago.
"While we're excited for Dave to enjoy the long and healthy retirement he so deserves, we'll certainly miss his wealth of knowledge about the union masonry industry, and his enthusiasm for the work IMI and IMTEF do on behalf of BAC members and contractors" said Halifax.
"I think the world of Roy and am retiring knowing that IMI is in good hands," said Sovinski. "I'm really excited for the next phase of IMI. I know this organization will only continue to build greater capacity to support the growth of the union masonry industry."