Eleven members of the International Union of Bricklayers and Allied Craftworkers (BAC) graduated from IMI/IMTEF's Instructor Certification Program (ICP) this September.
ICP prepares new instructors to teach the trade to the next generation, going beyond tools and materials, with a focus on structuring training programs to help students succeed. To earn the certification, instructors complete 200 hours of coursework over 5 years, culminating in a comprehensive exam and teaching portfolio. These dedicated instructors help to carry out the industry's best training to BAC members, creating a highly skilled, safe, competitive, and productive workforce.
In their own words, the 2018 ICP graduates reflect on how the program shaped their approach to teaching, and what it means to them to be on the front lines of the union's quality training programs.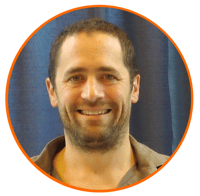 Ryan Chartier, Local 5 Wisconsin
"[ICP instructors] want the trades to move forward and have a future. We want future tradespeople to have fair wages and benefits, and to be able to do their craft in a safe manner so they can retire one day comfortably. We also want apprentices to be the best they can be. Being a small part of that is one of the greatest feelings I have ever had at work…Being a mentor…and taking someone and molding them into a craftworker is so rewarding."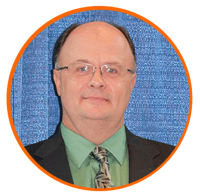 James Slawnikowski, District Council Training Center 1 of Illinois
"There is a moment I strive for as an instructor. The moment when you look at a student and can see…their eyes light up and their demeanor change. I teach to make sure that my trade continues to be viable, to pass on what I know and what I've learned…ICP has made it possible, and has made me a part of something greater than myself…a nationwide network of instructors looking to share ideas and explore ways to put forth great tradespeople."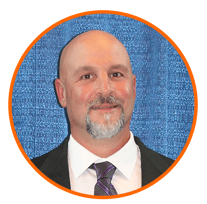 Michael Pavia, BAC Local 3 Massachusetts/Maine/New Hampshire/Rhode Island
"Now more than ever, the responsibility of passing on the knowledge and skills of the trade falls to instructors. The IMI, ICP, and instructors are going to play an increasingly important role in producing competent bricklayers in the future, and I think with cooperation and continuing education on all parts, we are up to the task…I'm a better instructor because of my time at ICP…better instructors should [create] better journeyworkers, and that is the objective."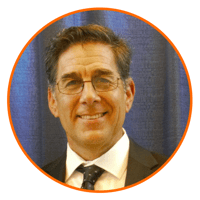 Steve Sianez, BAC Local 4 California
"Mentorship is not just beneficial for the student, it is beneficial to the mentor as well. A sense of accomplishment washes over me when I get home after a long day and know that I have successfully helped my students with their activities, whether it be homework, a project, or something as personal as which insurance to pick or how to set up their retirement. It is something new every day, and to know that I had the opportunity to help and be a part of their decisions is very rewarding.
Receiving this certification is more of a beginning for me than an ending, as I will now embark on a new teaching journey. I look forward to connecting with and teaching many more students to come."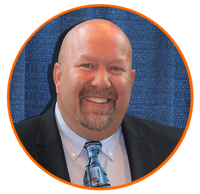 Don Borchert, BAC Local 13 Wisconsin
"I can measure the growth I have made as an instructor [through ICP]. From the way I interact with my students as they walk in the room, to coaching them along the way, to the firm handshake [I offer] as they complete their time with me.
I enjoy the mentoring aspect of what I do. I like watching someone overcome a problem, understand something clearly at last, and realize [their own] success…That's why I'm here: to teach, guide, mentor, and coach. To [help students] instill pride in their work [by] being a part of the union brotherhood, and striving to be the best."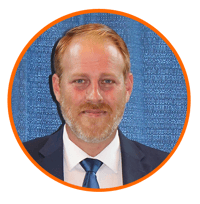 Brian Greynolds, BAC District Council of West Virginia
"Bonding with instructors and staff mentors [through ICP] is a valuable resource and sounding board for ideas regarding new methods for skills, instructional techniques, and management of my program. By building these relationships with others throughout the country, I have been able to develop a network of colleagues that I might not have been able to access otherwise.
[Through ICP], I have gained confidence in myself as a bricklayer, instructor, and overall professional. I have been able to speak in front of large groups of professionals, such as state educators and political figures…to promote the apprenticeship program. I [was also] able to create apprenticeship awareness curriculum that will now be adopted by all Career and Technical Education (CTE) programs throughout my state. [ICP has helped me] elevate my apprenticeship program."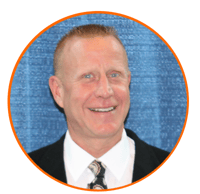 David Huddle, BAC Local 3 New York
[IMTEF's] new curriculum is a valuable tool…that helps immensely in standardizing instruction across the continent. If everyone is teaching the same thing every time, with repetition and replicability, professionalism will ultimately follow.
The ability to interact between the local training center and IMI about any industry-related issue is key to the entire organization. This interaction has provided our training center with information that in turn [helps] give us more jurisdiction…[ICP] has made me a better instructor because of awareness of standards, criteria, new curriculum, certifications, and qualifications [in all our trades]."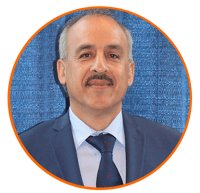 Lupe Ortiz, BAC Local 3 California
"I've always had a sense that I must help people…Taking on ICP has taught me a lot and provided me with the confidence [to] be a leader and take charge in running a class…I can now go anywhere with confidence and help other instructors and students in our union.
[The skills I have gained through ICP have] also helped me tremendously in my professional life in representing IUBAC, IMI, and IMTEF in the tile industry…This certification means the world to me…and [will help me] make a difference in people's lives."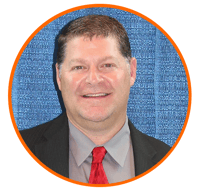 Shawn Lenczowski, BAC Local 1 Oregon
"ICP has changed the way I approach each class that I teach…Now, I try to make sure the students learn to the best of their ability and…retain as much as possible. We teach from the books, do an assignment on what we just learned, test on the material, then do the hands-on activity…This is so valuable in getting the students to learn and engage [with] the material…They will get a better education from the apprenticeship program [because of my training through ICP]."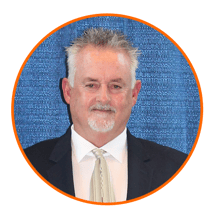 Kevin Russell, BAC Local 4 Indiana/Kentucky
"ICP has helped me with my presentation skills and ability to speak in front of a group. Learning how to prepare schedules, syllabi, and class structure has made my day-to-day operations less chaotic and stressful.
I am better equipped to see others' wants, needs, backgrounds, achievements, and expectations [because of my ICP training]. A value cannot be placed on these things. They will guide me through both my professional and personal life."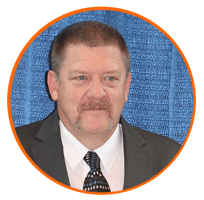 Richard Skaife, Sr., BAC Local 13 Wisconsin
"The most important part of mentoring apprentices [that I learned] at ICP it to take each task and break it down into its smallest components. It is easier to teach and to learn a few small components and then put them together for the entire task than to teach the entire task at once. This [approach] has worked very well for me with pre-job and first-year apprentices.
It gives me a sense of pride and drive to educate and mentor BAC apprentices, so we can have a strong future and grow our numbers of skilled and well-educated workers."
IMI/IMTEF's 2018 ICP graduates were honored at a ceremony at the National Training Center in Bowie, Maryland, where they were personally congratulated by James Boland, President, International Union of Bricklayers and Allied Craftworkers; Caryn Halifax, President, IMI/IMTEF; and Bob Arnold, National Director of Apprenticeship and Training, IMI/IMTEF.