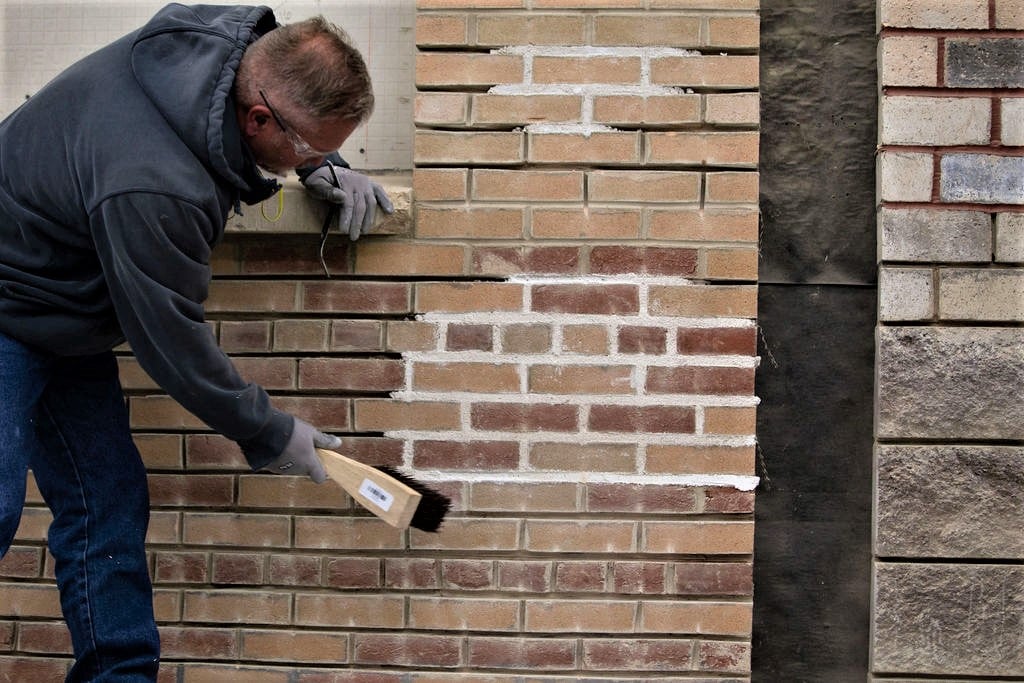 If Keystone Job Corps instructor Robert Gatz teaches his students one thing, it's to take pride in their work.

But that should come as no surprise. BAC members the world over feel a great sense of accomplishment working with their hands.

Gatz's former student Jan Gonzalez, BAC Local 1 PA/DE brick apprentice, is no exception. He's already gained experience helping to build several school projects in Philadelphia, and he's proud of that. "I love supporting my community and feeling connected to my neighborhood," he said.

Job Corps gave Gonzalez the skills he needed to make a career where he feels like he can give back. "I was a high school dropout and I wanted to change my life," he said. "At Job Corps, I got my diploma and learned a trade. It ended up being one of the best things I could do for myself."

Indeed, Gatz said Gonzalez was a model student. "He took a lot of pride in what he did. He was never satisfied doing a project just once – it had to be perfect. In fact, he was constantly knocking on my door, asking what he could do next. Jan had the drive and willingness to learn anything and everything he could."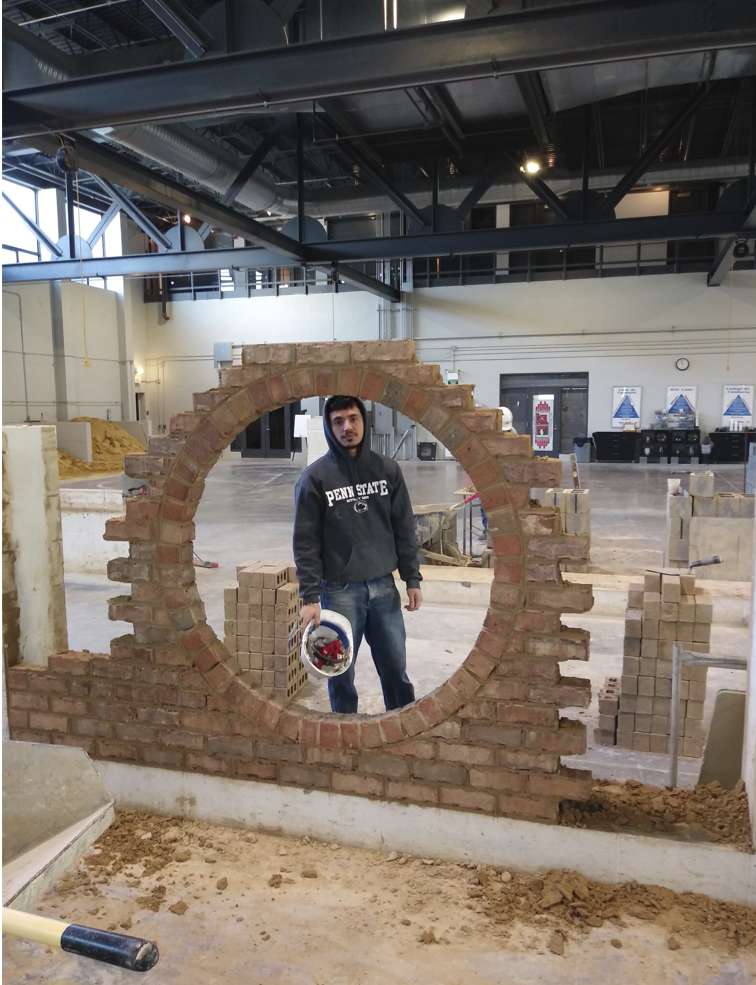 Gonzalez shows off a project from his pre-job class at the BAC/IMI International Training Center.

That's a part of pride – putting in the hard work. Gonzalez appreciates that. "If you put in the time to learn a trade, you'll make an honest living," he said.

For as much pride as Gatz took in his work as a bricklayer in the field, he takes even greater pride in his students. "It's a great feeling when you can see you're getting your point across as an instructor," he said.

Gatz helps his students cultivate a good work ethic and independence. "When they come into the shop, hang up their coats, and head straight to the mixer before I even have to say a word – that's when I know they're learning. I love seeing that."

But Gatz is never far off when his students need him. In fact, he says being there for his students and helping them navigate life away from home as they prepare to start a career is key to building a trusting relationship. He even helped Jan with some of his academic coursework to help him advance in the program.

The most rewarding part of Gatz's job? The look on his students' faces when he pays them a compliment. "It's the best sight you'll see, when you tell someone that they're doing great work – the smile or astonishment on their faces. A lot of my students want to be hard and tough. Some of them never had a kind word said to them their whole lives. It's great to be able to support them and build their confidence. That's when they start getting excited about the career, producing great work, and telling their friends about their experience."

It certainly paid off for Gonzalez, who's on his way to building a lifelong career with BAC. "Job Corps is a great opportunity. I love what I do," he said.