This week, the Biden Administration took important steps to shore up registered apprenticeship programs – including by rescinding the Executive Order that created Industry Recognized Apprenticeship Programs (IRAPs), reinstating the National Advisory Committee on Apprenticeships at the Department of Labor (DOL), and endorsing the National Apprenticeship Act.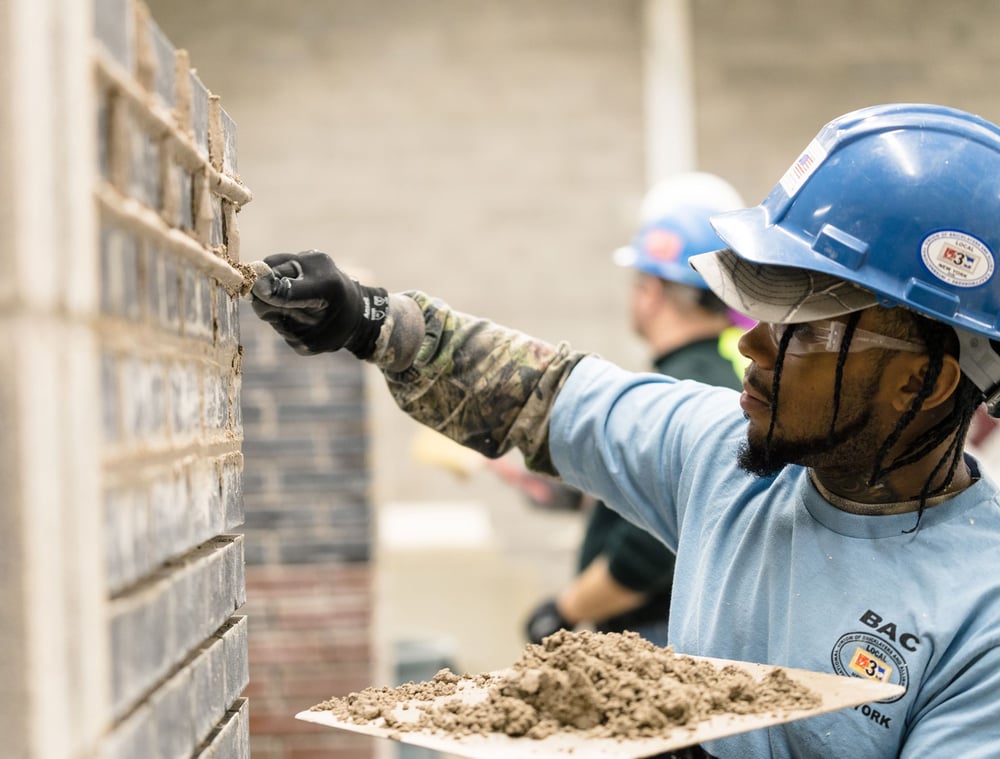 BAC Local 3 NY restoration apprentice Tyler Morrison (photo taken pre-pandemic).
Reversing IRAPS
IRAPs posed a critical threat to union construction registered apprenticeship programs, which have long supported the creation of good-paying, safe, middle-class jobs.
IRAPs, in contrast to registered apprenticeships, threatened to reduce wages, cut corners, weaken standards, and lower quality. These programs, for example, did not guarantee wage progression as an apprentice's skills increased. Nor did they include the kind of rigorous standardized training that registered programs are so well known for.
Rescinding Executive Order 13801, which created IRAPs, is a significant step towards ending these unregulated programs. In conjunction with this action, President Biden asked the DOL to consider rulemaking that would reverse existing IRAPs, and to pause the approval of new Standards Recognition Entities (SREs), while ending new funding for existing SREs.
Reinstating the National Advisory Committee on Apprenticeships
President Biden also reinstated the DOL's National Advisory Committee on Apprenticeships, which will include diverse stakeholders representing both labor and management. The Advisory Committee will focus on expanding apprenticeship access, including for people of color, immigrants, and women. This represents another important action towards creating more good-paying training and employment opportunities coming out of the pandemic.
Endorsing the National Apprenticeship Act
The bipartisan National Apprenticeship Act of 2021, endorsed this week by President Biden, is expected to create and expand registered apprenticeships, youth apprenticeships, and pre-apprenticeship programs. Specifically, the bill will create nearly 1 million new apprenticeship opportunities, with a focus on drawing in a diverse workforce.
IMI is encouraged by these important actions that strengthen registered apprenticeships and create more opportunities for all comers to secure a pathway to the middle class.
See the International Union of Bricklayers and Allied Craftworkers Official Statement.