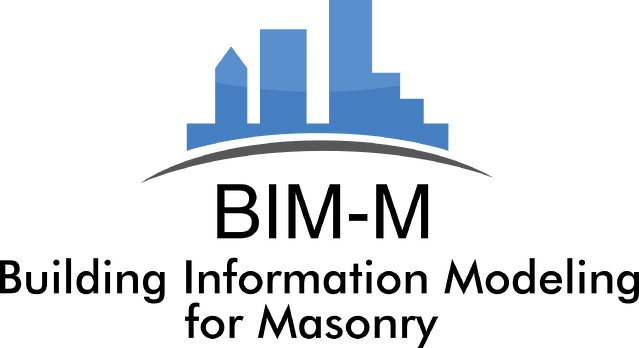 Over 100 industry leaders gathered in St. Louis, Missouri, earlier this month to learn about Building Information Modeling (BIM) progress by the coordinated efforts of the masonry industry.
Highlights of the program included a presentation from Adrian Siverson, R & D Masonry in Marysville, Washington, who demonstrated how mason contractors can use Google Sketch Up to develop details, models and work process input for input into BIM software and the master design and schedule.
Will Ikerd, host of AGC's BIM Forum announced that the new BIM level of detail (LOD) document features masonry on the cover; a great testimony to the efforts of BIM for Masonry and also IMI's Masonry Detailing Series.
What's next for BIM-M?
Coming soon a handoff of material and system data to software developers for use in the BIM software packages. This gives masonry a competitive edge in the market place and allows architects, engineers and construction managers to use masonry in the most efficient and cost effective manner possible.
The International Masonry Institute, International Union of Bricklayers and Allied Craftworkers, Mason Contractors Association of America and National Concrete Masonry Association provide the bulk of the funding for this effort, and serve as guidance for the project on the Executive Committee.
The two day Symposium demonstrated progress by the unit modeling work group, the wall systems group, and the contractor input group. BIM for Masonry is also preparing best practices documents to show software developers the best way to implement masonry materials, systems and work flows.
For more information, check out the BIM-M for Masonry website.