The International Masonry Training and Education Foundation (IMTEF) is proud to introduce a paid maternity disability benefit to support pregnant women and new mothers represented by the International Union of Bricklayers and Allied Craftworkers (BAC). Together with a childcare tuition benefit offered by the International Masonry Institute (IMI), these programs help make high-paying construction jobs with world-class health and retirement benefits more welcoming to women and to all parents.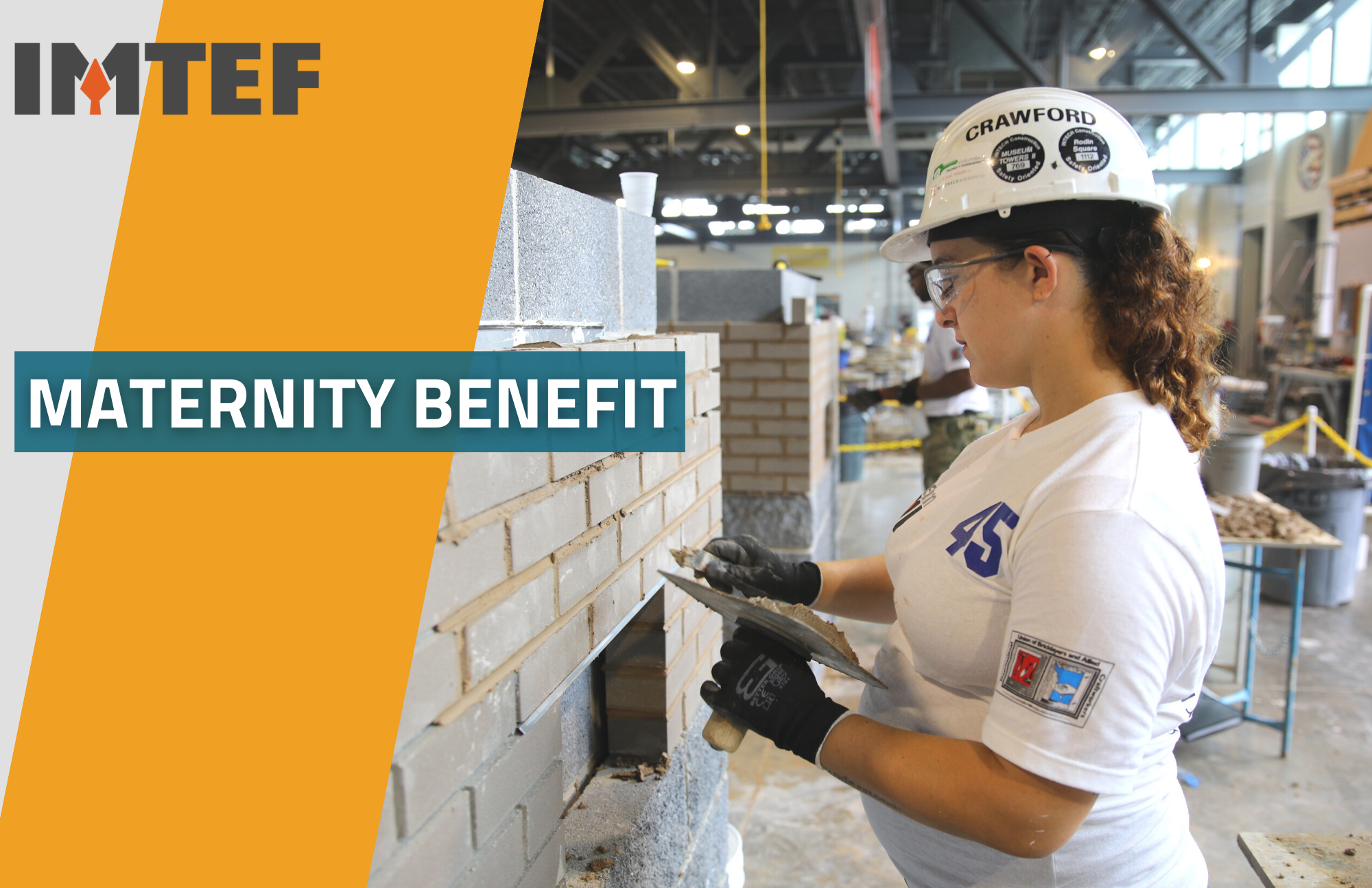 "Childcare access and maternity accommodations are critical for working parents," says IMI/IMTEF President Caryn Halifax. "We're delighted to introduce these programs and look forward to continuing to find ways to support BAC craftworkers in all aspects of life, whether on the job or at home with their families."
The maternity benefit allows pregnant BAC craftworkers up to a total 26 weeks of disability benefit for weeks they are unable to work at the trade because of their pregnancy and after delivery. Significantly, the benefit offers a guaranteed $600 a week, the equivalent of $15 an hour for a 40-hour work week.
Under the plan, women will receive 6 weeks of benefits after a traditional delivery, 8 weeks following a c-section, and up 20 weeks pre-delivery if they are medically unable to work. The benefit is effective June 1, but eligible craftworkers can apply online to avail of the benefit starting on July 1.
The childcare tuition benefit gives BAC members a 10% discount on high-quality childcare at KinderCare Education's 1700 centers across the country.
Last year, a record 300,000 women worked in the trades, signifying substantial growth despite the pandemic. Yet, women still represent only 4% of the overall construction industry. As the union masonry industry continues to build a younger more diverse workforce, recruiting and retaining more women is key.
"We want to attract more women to careers in the trowel trades, not only to help us meet workforce demands in a booming construction economy, but to give more people a ticket to a middle-class lifestyle," says IMI Co-Chair and Back Brook Masonry President Michael Schmerbeck. "These programs are a shining example of the industry-wide good that happens when labor and management work together."
For many tradeswomen, childcare access and pregnancy accommodations are essential in supporting their career growth, according to findings from a recent survey on tradeswomen retention and advancement conducted by the Institute for Women's Policy Research (IWPR). In fact, of respondents with children who considered leaving the trades, 70% said difficulty finding childcare, and 63% said lack of pregnancy accommodations, were important factors in their decision making.
IMI and IMTEF's new benefits build on other important programs focused on recruiting and retaining women, like its annual Women's Leadership Conference and partnerships with women-only pre-apprenticeship programs like Chicago Women in the Trades (CWIT) and ANEW – Apprenticeship & Nontraditional Employment for Women.
"Empowering women and workers with young families is not just the right thing to do, it's the smart thing to do," says BAC President Tim Driscoll. "These programs will help ensure that BAC attracts the next generation of workers to our industry while providing them access to the best wages, training, and benefits for them and their families."