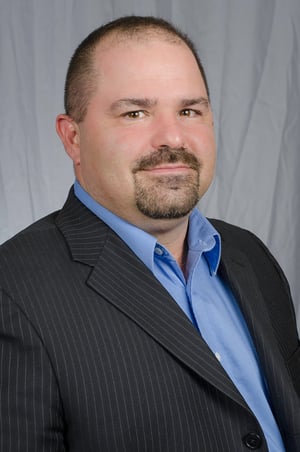 The International Masonry Training and Education Foundation (IMTEF) is pleased to welcome Anthony DiPerna, President of the Bricklayers and Allied Craftworkers (BAC) Local 3 New York, as National Director of Apprenticeship and Training, effective February 1, 2020. IMTEF, together with Joint Apprenticeship and Training Committees (JATCs) across the U.S. and Canada, provides apprenticeship training and lifelong learning in the trowel trades to members of the International Union of Bricklayers and Allied Craftworkers (BAC).
DiPerna is a 33-year member of BAC Local 3 NY. After completing his apprenticeship and gaining experience as a journeyworker bricklayer, DiPerna quickly advanced into leadership roles, working as a general foreman and general superintendent during his 22 years in the field. In 2006, he was elected Vice President of BAC Local 3 NY before becoming Secretary Treasurer in 2008, and President in 2015. He has also served as President of the Rochester Building and Construction Trades Council and as a trustee of Local 3 NY's Joint Apprenticeship and Training Committee (JATC), among other leadership roles.
"Our apprenticeship programs are vital to the longevity of our Union," says DiPerna. "I'm excited to take on this new role and help grow our apprenticeship numbers by introducing a new generation of young, diverse workers to a career in the union trowel trades. Our apprenticeship and training programs provide valuable skills that our members carry with them throughout their lives. BAC journeyworkers can go anywhere in the country to perform our craft, pursue higher education, assume leadership roles and advanced certifications, and make a great living. It truly is a career, not just a job."
"We're delighted to welcome a national director of apprenticeship and training with a track record of promoting innovative training methods and creating an inclusive local union," says Caryn Halifax, President and CEO of the International Masonry Institute (IMI) and IMTEF. "Tony not only has an unmatched breadth of experience with our training system but is well-regarded for his strong leadership as the president of a successful BAC local union. His excellence as a leader can only help us expand to meet the challenges of training and educating BAC members in this new decade."
BAC President Timothy Driscoll said: "We are excited to welcome Brother DiPerna to this critical leadership role for our industry. I have every confidence that Tony's years of experience as a craftworker, supervisor, local union officer, and Chair of his local JATC have uniquely positioned him to lead BAC's training and education programs in the coming decade and beyond."
DiPerna looks forward to continuing to make training more accessible for BAC members through a number of innovative approaches, including expanded online and virtual reality opportunities, leadership training and mentoring, and more.