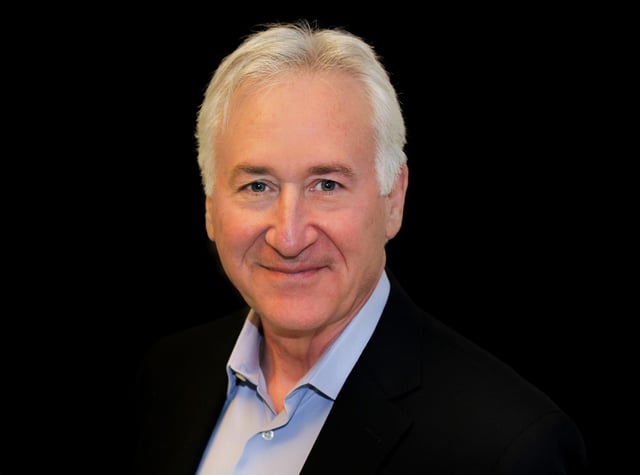 IMI recently talked with Alan Feltoon, AIA, AICP, Senior Director of Business Development at Michael Graves Architecture and juror for IMI's Joan B. Calambokidis Innovation in Masonry Design Competition to get his thoughts on innovation in architecture and design. The conversation that follows below has been edited and shortened for clarity.
What is Innovation?
Innovation typically refers to one of two things. The first is using existing materials in a new way, or thinking about things more creatively. So, for example, taking a masonry material that's often used for cladding and turning around and rethinking how the material can be used in and of itself. There's often an intrinsic beauty to materials that we can miss if we don't think outside of their typical function.
The second and more traditional way to think about innovation is the use of new materials, methods, ideas, concepts, and technology. And technology is a big one. Being able to integrate technology into our work as architects really changes the game.
You can take traditional materials like masonry and construct and cut the wall differently, or reexamine how the materials are made, and suddenly, they look as though you have never seen them before.
How Can Technology Help Advance Innovation?
Freeing up Time and Space to Iterate
Technology like rapid prototyping and 3D printing has taken things that were once incredibly labor intensive with multiple steps and streamlined them. I taught for a very long time, and what I saw a single student capable of doing with a computer and sophisticated software would've taken 20 times as long without the program, and the quality would've been radically different. You can test and think about so many more iterations with technology at your fingertips. I'm not taking anything away from the old way of doing things, but technology can be used as a tool of its own.
How Frank Gehry Used Technology to Innovate
I heard Frank Gehry give a talk recently. A lot of his building designs were driven and inspired by the aeronautical industry. Gehry was an early adopter of the computer systems and programs used to design airplanes and airplane wings. He saw that technology and was able to use it and adapt the shapes and ideas into structures. If he was only looking at a T-square, triangle, and pencil, maybe he wouldn't have been able to come up with the same designs. I think that's such a great example of how architects can use technology to their advantage to innovate.
Individual Creativity Still Key to Innovation, Technology Aside
At the end of the day, though, to me innovation is still driven by the design and creativity of individuals, which can't be replaced by artificial intelligence or something that is perfectly defined with some kind of metric that's just so logical. The incredible thing about design is the element of surprise…seeing things and discovering things you wouldn't have thought about. That's what differentiates a designer from everyone else.
Do you have any tips to help architects and designers tap into innovative thinking?
Develop a Broad Perspective, Read, and Know History
It's really important to read and develop a broad perspective, rather than being narrowly focused on our own interests. Architects and designers tend to read a lot of professional journals, but we should also be picking up Fortune, Forbes, and the Economist to be more informed and incorporate new ideas into our thinking. And always know your history. Architects have been tackling issues for decades that are still very relevant today. Good architects have been innovating since the beginning of our profession!
Experience the Physical World
I also think it's incredibly important to see things. Architects deal in a 3-dimensional world, and the result of what we do…it has volume, it has size, it has color, scale, texture. You can't just see that on a computer screen. I think when people think they're going to research buildings, and they go online, they're really doing themselves a disservice. You have to visit, to be in a place, to understand the physical attributes of what make it important. At the end of the day, looking at something on a computer screen is looking at a 2-dimensional representation of something 3-dimensional. You can't experience it the same way.
So, if you want to innovate, go out, look at things…look at buildings that are innovative and try to understand the qualities that make them so.
Are you ready to innovate? The Joan B. Calambokidis Innovation in Masonry Design Competition is still open for submissions, with $30,000 in prizes up for grabs. If you're an architect, designer, engineer, or student, register for the competition today!